Groupthink




As most Americans sat down to watch the DNC response to President Bush's State of the Union address on Tuesday night, they did not expect the action to be accompanied by an unusual jumpy creature sitting on the left side of Tim Kaine's forehead. Experts on both sides of political aisle agree that the content of Tim Kaine's speech was completely overshadowed by what media circles are now referring to as "The Eyebrow" ("the eyes have it.")

The Virginia Governor's furry little pet left American viewers adjusting their TV sets, while the makers of Rogaine scrambled to see if a product malfunction had taken place. Sometimes the creature seemed to take on a life of its own, moving independently from the rest of Kaine's head, and at one point even leaving the room for a minute, only to return with a glass of water. Towards the end of the speech The Eyebrow appeared to exhibit anger and made several threatening gestures - in utter contrast to Kaine's otherwise mild-mannered performance.
~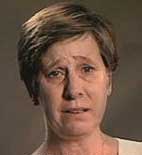 Cindy Sheehan:I was supposed to be the star of that night, not The Eyebrow! The police dragged me out of the Capitol and repeatedly tortured me Abu-Ghraib style in the Capitol dungeons - did anyone notice? No, everybody was watching The Eyebrow! That media whore stole all the attention away from me. God I hate this country! It's just not worth dying for!
---

Many fear that Kaine's Eyebrow may negatively affect Virginia 's solar power initiative.
---
A number of media pundits and political bloggers have questioned the motives behind The Eyebrow's attention-grabbing antics. A well-known anti-war activist Cindy Sheehan became incensed at the news, calling The Eyebrow a "media whore" that had stolen all TV cameras' attention away from her on the very night of her supposedly glorious comeback.
Two days after Tim Kaine's speech The Eyebrow was already being offered for sale on Ebay (the authenticity of the item has not been determined).
Buy Tim Kaine's Eyebrow on Ebay!
Item name:



Tim Kaine's Left Eyebrow -
as seen on TV (DNC response)

Playful furry pet eyebrow

Category:
Clothing, Shoes & Accessories
Seller:
republicanbarber
Description:
This playful little furry fella is a good "pet eyebrow" and answers to the name "Curly." He's quite a character and loves to be around political events looking for attention. Just like a loyal parrot perching on its owner's shoulder, Curly will hop right up there on your forehead and frolic and jump around for the slightest bit of attention. He needs to be brushed daily and requires a lot of trimming. Not to be fed Rogaine under any circumstances!

Tim would like to sell Curly to a good home that would take care of him.
James Tiberius Kirk
That's a freaking Vulcan if I ever saw one. He's even got the pointy ears. But I've got to tell the Cube.....that...isn't...an eyebrow! Hide the quadrotriticale, the man has a Tribble attached to his forehead! Isn't that right Bones?


Live Long and Prosper,
Cap'n Kirk

Dr. Leonard McCoy
Damn it Jim!
I'm a doctor, not a political satirist!
But if I were to guess, yes, that's a rare carnivorous Tribble and it seems to be sucking the common sense out of his brain like a leech.
Now pass that bottle of Saurian brandy over here.

In a pigs eye,
Bones

Spock
I see no logical reason for insults Captain, the man is obviously not a Vulcan, but a pointy eared and pointy headed liberal. I also suspect the Tribble is part of some evil Klingon or Karl Rove plot to destroy the One World Federation even before it happens. And by the way....Live Long and Prosper, THAT"S MY LINE.


Spock

Scotty
Aye, Captain, if we could just get one of them eyebrows, we cou' do away with our need for dilithium crystals. Those fuzzy, wee devils pack more energy than any substance in the galaxy!

Just watch that Kaine fellow!  He's givin' 'er all she's got! If that wee beastie twitches anymore, she's gonna break up!

Pol_PotteryBarn
Silence, Comrades.

The Peoples' Commonwealth of Virginia's glorious new leader is above scorn.  By campaigning as an evil, capitalist conservative, he has paved the way for Comrade Hillary to make a similar run in the ignorant, bourgeoisie Red States and on to VICTORY for national leader.  You should beg for mercy from Comrade Kaine for your insolence before he purges you for the common good.

His seemingly erratic eyebrow movements may have looked comical on television, but nothing could be farther from the truth than its apparently random gesticulations.  Two words: morse code.  I hope, for your sake, comrades, that you took Kaine's directives to heart. . . .

Che Baabaabooie
James Tiberius Kirk
That's a freaking Vulcan if I ever saw one. He's even got the pointy ears. But I've got to tell the Cube.....that...isn't...an eyebrow! Hide the quadrotriticale, the man has a Tribble attached to his forehead! Isn't that right Bones?


Live Long and Prosper,
Cap'n Kirk
You are wrong Kirk!!!! It is a Romulan. They look exactly like Vulcans, but they are more cruel and more war like. The Romulan empire will aid me and the DNC have our revenge by destroying you Kirk and the other corporate Little Eichmanns!!!!
Khan
Red Square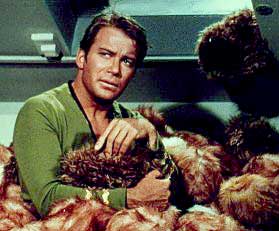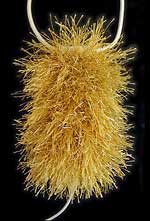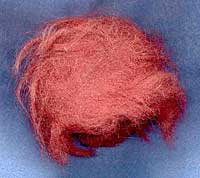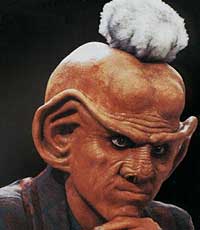 Chairman M. S. Punchenko
Comrade Kaines eye-piece or "facial rug" in some circles is a peaceful progressive creature meaning no harm to us. During the glorious November revolutions in the Peoples Commonwealth "emphasis on the words
common
and
wealth
" I had the pleasure to sit down with Comrade Kaines eye-piece to discuss tax-hikes on fellow Virginians. Surely the vicious slander by the ex-crew  of the starship free-enterprise is clearly the work of the Peoples Enemy KKKarl Rove. How much are they paying you off Kirk!!!!! Huh??? How much!!! Go back to your sugar daddy Bush and stay away from our progressive sanctuary!!
Filing the paperwork to revoke Kirks socialist-security benefits,
Chairman Meow
Premier Betty
How are toilet paper and the Starship Enterprise similar?
They both circle Uranus and wipe out Klingons