Political humor and satire

Message
Post subject: Homeless person saves Earth?
Posted:
11/13/2018, 9:23 pm
sit-in.jpg
Washington, DC -
Green New Deal
activists celebrated with New York's first homeless Congresswoman-elect, Alexandria Ocasio-Cortez, at her debut sit-in/occupation gala in the Washington offices of Nancy Pelosi. The enthusiastic greenies vaped, texted, and shared giggles as they munched organic, non-GMO, gluten free, no sugar added snacks delivered by Sierra Club approved electric vehicles and solar powered quadcopters.
"Youth climate activists with the Sunrise Movement and Justice Democrats were arrested on Capitol Hill Monday for staging a sit-in at the Washington, D.C. office of Rep. Nancy Pelosi (D-Calif.)—who is expected to serve as the next speaker of the House—to demand that congressional Democrats back a "Green New Deal."
aoc-pelosi.jpg
Oh, bueno, lo que sea que no importa.
Read more : Homeless person saves Earth? | Views : 104 | Replies : 0 | Forum : People's Blog
Top
Post subject: Trump watched, did nothing as male coworker groped woman
Posted:
11/12/2018, 7:32 pm
merkel-me-too.jpg
We have shocking photographic evidence that President Donald Trump stood by and did nothing - even watched - as his colleague groped a woman in a professional situation.

The man who did this has a known obsession with elderly women - and Angela Merkel has become yet another elderly victim.

See for yourself this undoctored image of a man groping a defenseless woman while President Trump looks on and pretends not to notice.
Read more : Trump watched, did nothing as male coworker groped woman | Views : 810 | Replies : 6 | Forum : People's Blog
Top
Post subject: Bernie Sanders Stands Up to the Establishment / Status Quo
Posted:
11/12/2018, 7:09 pm
Top
Post subject: Announcing: The Legion of Hysterical Fools
Posted:
11/10/2018, 8:39 pm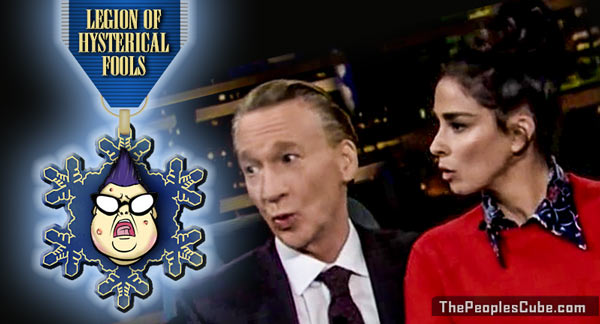 I am pleased to announce that the Party, in its wisdom, has decided to create a new legion of merit to join the Long March to the Glorious World of Next Tuesday.
Lenin had his Useful Idiots.
We have our Hysterical Fools.
And to recognize the greatest of these masters of unfounded outrage and fantasy accusation, the Party has inaugurated the
Legion of Hysterical Fools
.
Each week, we will accept nominations for this great honor. Keep an eye to the ground and an ear on the horizon to locate the most Progressive Prog and lodge your nomination here on this thread. Look for the Prog with the highest level of unreasonable outrage, the most willful misunderstanding, the wildest conspiracy, the thinnest skin.
These
are the things that win voters' hearts, and are far more effective than a coherent policy or a reasoned argument. These are the things we need to reward and encourage.
Then tune in next Saturday, when we will review the nominees and select the newest inductee to this prestigious new award.
Votes will be tabulated by Broward County's own Brenda Snipes to make sure the count is speedy and accurate.
Winners will have their names engraved on a special plaque that shall be affixed to the door of the outhouse behind Tractor Barn #2 for all to see.
Just to kick things off, here is the first nominee for the first week: Hulu talk-show host Sarah Silverman.
On a recent appearance on Bill Maher's HBO program, Silverman remarked that she was surprised that Donald Trump, the president who moved the American Embassy to Jerusalem and whose family includes Jewish children and grandchildren, is such a Nazi that she is surprised he does not force her to sew a Star of David to her clothes.
This is ...
Read more : Announcing: The Legion of Hysterical Fools | Views : 1675 | Replies : 7 | Forum : People's Blog
Top
Post subject: A Lesson in Satire
Posted:
11/10/2018, 2:39 pm
Ok, a serious post that won't become serious anymore thanks to the potential comments, I know.

I remember my friend Al-Blogunov posting a post about how satire is endangered. He's got a point I want to go over in mine that I didn't feel he sufficiently elaborate enough, and tell you what you can make of what he, and I agree on.

There was a time when satire was just satire, a joke about things we liked, an ironic way to criticise society's ills, and a reminder to not go to places we didn't/shouldn't want to go.

Well not anymore; instead every time somebody makes a joke thinking people aren't ridiculous enough to actually do it, somebody actually, unironically, takes it up as fact, not as then they think that that person actually means that, but they themselves, actually, unironically, believe, and live by it.

This is the reason why when I write satire as a post/comment, I use an unironic tone that makes it sound like I actually believe in it, and that's why I'm mildly annoyed when someone points out that it's satire, because it disrupts the unironic tone. If the real world is stupid/ridiculous enough to believe in something that is clearly a joke, then by saying the joke unironically to the point that it sounds like you believe in it allows you to have the last laugh.

And that is the lesson in satire I hope you all learned today.
Read more : A Lesson in Satire | Views : 1460 | Replies : 9 | Forum : People's Blog
Top
Post subject: NOW do you believe in Global Warming?
Posted:
11/9/2018, 9:46 pm
The Deniers have just had their last leg pulled out from under them.
WESTERN TOWN MOVIE SET BURNS IN CALIFORNIA WILDFIRE
Westworldsetburns1-640x480.jpg
They can shout "Hoax!" all they want, but nothing is more real to the People than
bread and circuses
a movie set. While it is a tremendous, incalculable loss to lose a
fake
town where
no one ever lived
brave womyn such as Dr. Quinn showed us all the superiority of female doctors, starship captains, astrophysicists, etc. etc. -- perhaps this tragedy will serve as a wake-up call to all the Deniers who scoff at
the Global Warming hoax
my important work here at the State Science Institute.
The deniers cannot deny this REALITY.
Read more : NOW do you believe in Global Warming? | Views : 1797 | Replies : 5 | Forum : People's Blog
Top
Post subject: New 'Ginsborg' proposed after recent fall
Posted:
11/9/2018, 5:44 pm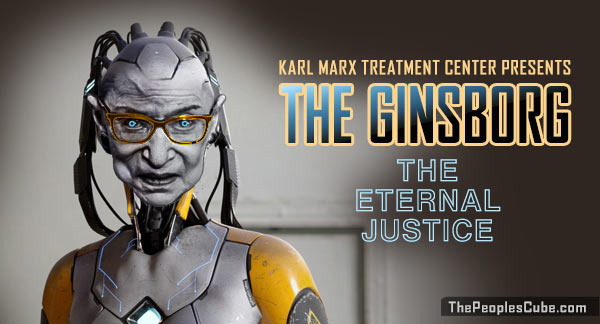 Washington, DC -- The 85-year-old Supreme Court Justice Ruth Ginsburg, who recently suffered injuries from a fall and has had a number of health issues, may soon get an upgrade to Ginsburg 2.0 due to recent breakthroughs in medical and robotics technology.
A somewhat frail Ginsburg is currently undergoing tests as a candidate to become a cyborg, a half-human/half-robot being, a notion that until recently belonged to the realm of science fiction. Dr. Claude Bertuzzi, an expert cyborgologist at the Karl Marx Treatment Center, will lead the team of specialists converting Justice Ginsburg into what he likes to call "The Ginsborg."
Dr. Bertuzzi assured reporters of the safety of the procedure, saying, "I can guarantee she will be no nuttier than she is now."
According to unnamed sources, this extremely expensive, ground-breaking procedure is funded by a coalition of parties known as KeepOurRuth.org, a secretive organization with ties to Google, Planned Parenthood, and the ACLU.
A KeepOurRuth.org spokesperson held a press conference this morning with the following statement about the procedure's purpose and potential benefits. "We all know she's been a bit wobbly the last few years, but we need her on the Supreme Court. Since we can't possibly pass most of our revolutionary ideas in Congress, we need like-minded jurists in the courts to force those ideas on a grateful public. We've been doing that at the Federal Judiciary level for decades, but the Supreme Court is like a weapon of mass destruction for this type of stuff. They can really put a smack-down on all this 'rule of law' nonsense if properly staffed. A Ginsburg Cyborg could stay on the court indefinitely as long as spare parts are available."
The spokesperson went on to say, "We're also looking at the same procedure for other prominent but decrepit ...
Read more : New 'Ginsborg' proposed after recent fall | Views : 2857 | Replies : 6 | Forum : People's Blog
Top
Post subject: Ginsburg breaks ribs playing 'drinking game' with Kavanaugh
Posted:
11/9/2018, 4:33 pm
Ginsburg and Kavanaugh.jpg
It is well known in Washington that Justice Ruth Bader-Ginsburg is a very heavy drinker. So it is only natural that after the Senate Judiciary Committee confirmed Justice Kavanaugh to the Supreme Court, Ginsburg sought to share a drink with her new colleague.

The heavily intoxicated Justice Kavanaugh was teaching Ginsburg the drinking game known as "Devil's Triangle" when she alleges that he and another man pushed her into a room where he tried to sexually assault her, though he was unsuccessful due to the fact that she was wearing her judge's robes under her clothing. It was only when the mysterious friend of Justice Kavanaugh dove on top of them that Justice Ginsburg was able to escape, albeit with three broken ribs.

Justice Ginsburg was heavily traumatized by the event, so much so that she does not remember anything else about the encounter. Of course Justice Kavanaugh has denied any wrongdoing.
Read more : Ginsburg breaks ribs playing 'drinking game' with Kavanaugh | Views : 1616 | Replies : 10 | Forum : People's Blog
Top
Post subject: Mourning the loss by Beto
Posted:
11/9/2018, 2:12 pm
Comrades, the Republic of Texazistan and it's other 56 suburban states are in mourning. North Korean plans for demonstrating sincere distress (brilliantly used for Kim Jong Il's funeral) are being translated and community organized for distribution and implementation.
Deplorable "bitter clingers"
Voters (both necro-voters and their oxygen dependent counterparts) have failed to come through to follow simple Party directions and elect the (Irish- ) "Hispanic" Obamaesque candidate Robert Francis "Beto" O'Rourke to the U.S. Senate.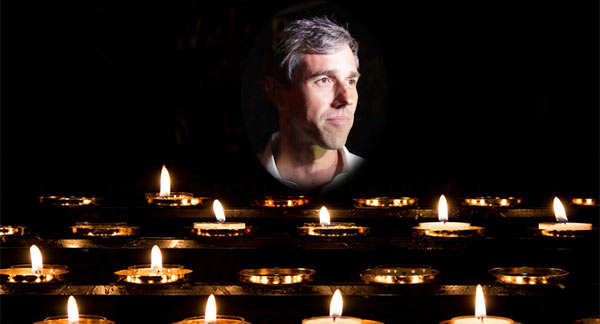 California, Michigan and New York are especially saddened as they have been denied the privilege of purchasing the candidates victory in other states, even after funding wave after wave of
citizens
immigrants from
Sacramento, Detroit, and Brooklyn
Central America to blend in
like Muslims in Europe
and vote.
Read more : Mourning the loss by Beto | Views : 1578 | Replies : 6 | Forum : People's Blog
Top
Post subject: Comrades! Find your missing ballots!
Posted:
11/9/2018, 10:55 am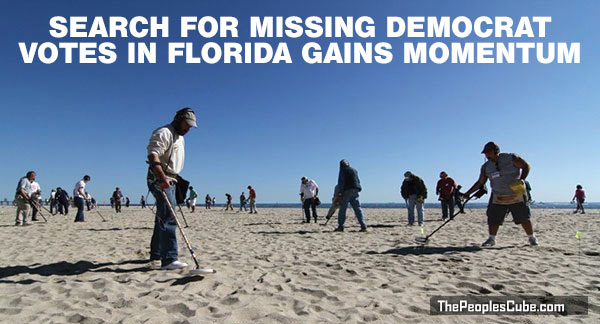 With so many important races being so close and every vote needing to be counted (and some countered) it's absolutely imperative that you start looking for those missing ballots that always show up after the polls close.
First, check the trunk of your car, your attic, your neighbor's mailbox, or anyplace else you might have absentmindedly deposited a large number of ballots.
Second, sort through all your missing ballots and weed out any that might have chosen a Republican candidate. This isn't "voter fraud," this is just making sure that every valid vote is properly counted, and all Republican votes are automatically invalid. You'll be saving time during the recount and preventing the confusion that comes with too many choices.
Third, shout that all votes must be counted, especially yours. America is a
democracy
, so naturally the
Democrat
Party must win. If some fossil comes up and tells you America is a Republic, just apply pepper spray and push him off a bridge. Such intolerance must be stamped out decisively.
Fourth, if your truly patriotic efforts fail to turn the election, accuse the Republican candidate of voter suppression, colluding with Russia, stealing the election, and personally assaulting you even though you struggle with recalling specific details. You deserve to be heard!
So get on it, comrades! Act as if your ration booklet depended on it.
Read more : Comrades! Find your missing ballots! | Views : 2954 | Replies : 7 | Forum : People's Blog
Top
Last 10 active topics