Evil Smiley

The latest news from the Jeffrey Epstein sex scandal involves Bill Clinton. The good news is that he appears to no longer be interested in raping and molesting women, according to the young girls involved in the scandal.
15 Year Old Virginia Roberts
Former US president Bill Clinton has been drawn into the scandal surrounding Virginia Roberts' allegations she was instructed to have sex with Prince Andrew by American financier Jeffrey Epstein.
Court documents show
Mr Clinton was one of many high-profile friends of Epstein to visit his private island and fly on his jet, and that Epstein's phone directory showed he had 21 phone numbers for Mr Clinton or his aides.
"The [flight logs] clearly show that Clinton frequently flew with Epstein aboard his plane, then suddenly stopped – raising the suspicion that the friendship abruptly ended, perhaps because of events related to Epstein's sexual abuse of children," says a statement of facts lodged by Ms Roberts' lawyer in a civil case.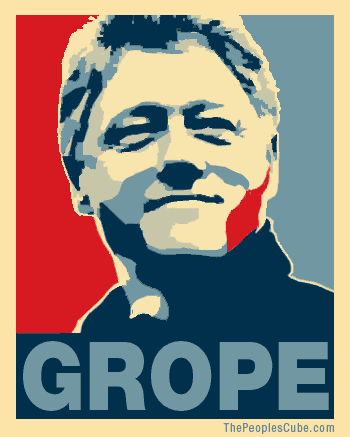 Evil Smiley

Did I spell Camelot right?
Er...


Evil Smiley


Evil Smiley

I wonder what's in those 'flight logs'...
Hiya...OOOoooppsss... is that a camera?
Ummm... never mind...