Jíbaro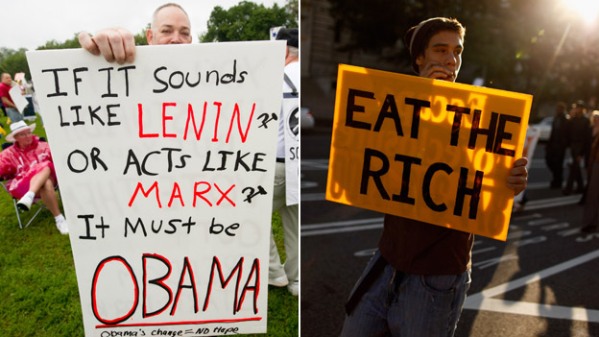 LINK
The Brits are aghast at the level of fiery rhetoric seen in America. They are afraid that America will have another Civil War, and they pray and hope that we are as civil as they are in the Mother Country, where the Muezzin Call on Friday competes with the chimes of Big Ben in a big Kum-Ba-Yah of stiff upper lip harmony. After all, Aristocracy and the American Democrat Party are so alike.

What do you think, should America IMITATE Britain's Democracy?

Anyer Marx
I think I'll stick with a Constitutional Republic. If we could get some politicians to go along, it just might work again.
NO democracy! This "election" stuff is a burden on the masses. Has not The Pelosi decreed that the Annointed One and his
minions
henchmen
staff of wiser-than-us people must continue His mission so that we may all share in the common
disaster
prosperity? 'Nuff said! Back to the fields.
darski
Newsflash - Britain has a monarchy... makes it tough to imitate their democracy when they don't have one.
However, In fear and trembling I am willing to believe whatever the Current Truth and the Party
tells me to believe.