Lyman DeKoquonut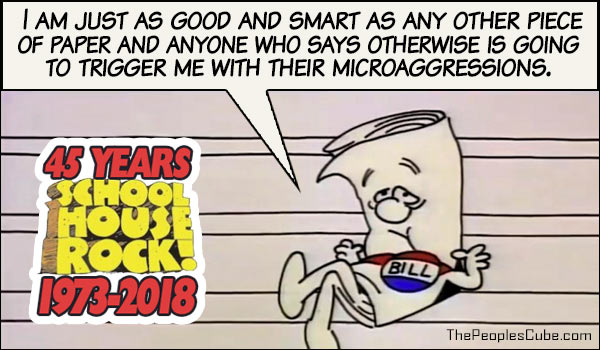 It's time to correct the disinformation of the past, which was based on facts and the Konstitution (a dying, gasping document).
For instance, "I'm NOT 'just a bill' because even if people don't vote me into law, I am just as good and smart as any other piece of paper and anyone who says otherwise is going to trigger me with their microaggressions."
All of the short clips about numbers must be changed into two-hour Common Core Math fiascoes that teach you long and superfluous ways of coming up with an inaccurate answer that you can't be graded on because as long as you feel good about your answer, it's right.
GET TO WORK, COMRADES!
Red Square
PROGRESS IN EDUKATION:
45 YEARS AGO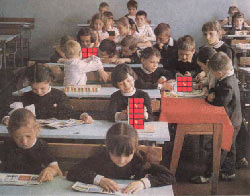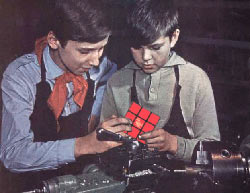 AND TODAY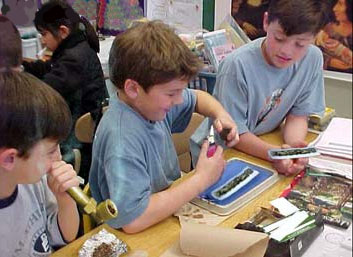 Clara Illbustyourballs Zetkin
POTUS 44 taught us that 'We don't need no stinkin bill.'

(Hat tip to B.H.(zer)O. for setting the precedent in the Art of the Executive Order.)



(Once upon a time when SNL could actually be funny.)

Chairman Meow
I thought it was already updated with a pen and phone ...