Paul Kurgman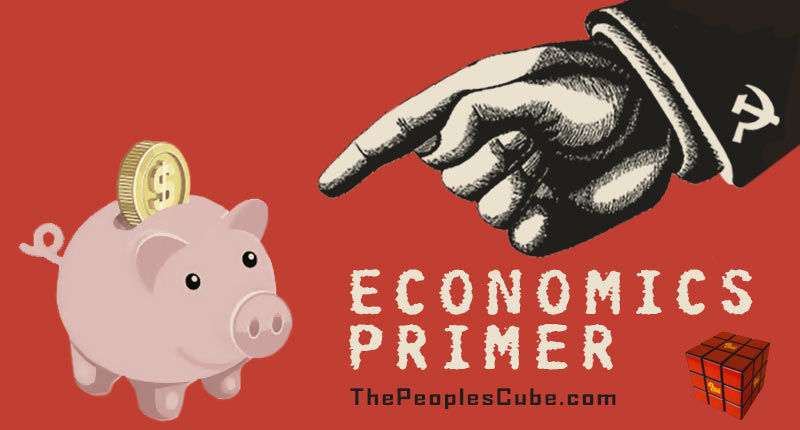 Working people are "employed" and fired people (or, if you will, "laid off" or "downsized") are "unemployed". (Note that "working people" in this context refers to anyone with a job -- and not just the true working people described in the
surplus-value section
.)
Few things are worse than being unemployed. Why? Because when many people are unemployed, it has a deleterious effect on economic statistics. And worse, it also has an effect on economic statistics that are used to forecast other economic statistics. But that aside, unemployment means that people aren't working -- and work is something that we all enjoy doing. So, if people aren't working -- and working hard -- they're not happy.
But if employment and hard work are so important, then how has this state of unemployment come about? Answer: Mostly by way of greed. For example, greedy banks fired their tellers and substituted ATMs in their place. Greedy telecoms (that word comes from my tenure at The Economist) fired operators and replaced them with digital switches and computers.
Greedy airlines replaced flight navigators with computers. Greedy developers replaced elevator operators with automatic elevators. And its been that way throughout the sad twentieth century. Greedy consumers replaced the milkman with all-in-one grocery shopping, greedy homeowners replaced kerosene merchants with electricity, and greedy gluttons replaced salt manufacturers with refrigeration.
And once these jobs are gone, they are lost forever. Never again will we see the manure sweeper in our major cities or people manufacturing slide-rules. And no longer will we see weavers, dyers, pin-makers, millers, leech-doctors (greedy patients!) – and, I fear, camera-store owners and film developers. Remember: Once people become unemployed, they will never find work again.
Why is this? Because there is nothing for them to do. We have reached the stage where all of our desires have been met -- and the result is idle people. No one can start a business if there is nothing new to be made. No company will hire anyone if there is no demand for new or improved products.
As a result, we have a nation with many poor people. It's a rich nation (because no one can figure out what to do with more labor) and it's a poor nation (because no one is working). That should be obvious.
And that's why unlimited immigration is important. Why? Because immigrants, by and large, become employed -- even if we have permanent unemployment. That should be obvious, too.
The key to understanding this is that we are living in a world of shortages. We are running out of land, natural resources, food, water, and just about everything else. In fact, our only surplus (besides Republicans) is labor. There are too many people and not enough jobs. Cheap and plentiful labor is another reason for unemployment. That is also obvious.

There are many solutions:
Of course, raise taxes and a demand a humane minimum wage. When companies have to pay more for labor that they have no use for, employment will increase.
Ban trade with other nations -- and especially China. Chinese workers are taking jobs away from Americans. Better that they should immigrate here and then join the labor pool. Again, obvious.
Increase government employment to take up the slack. When taxes are put towards increased public employment (say, creating three jobs that used to be done by one person) we have win-win: The unemployed find themselves in useful employment -- and the public gets to pay more taxes.
Unionize. Have you ever heard of an unemployed union man/woman? It doesn't happen. Even better: Nationalize unions; i.e., create one large union that represents all employees everywhere. That way, a single employment grievance can shut the entire nation down.
Ban development in cities, in suburbs, and everywhere else.
Large corporations need to watched, regulated, and punished. Wal-Mart in particular needs to understand that it must pay their employees much more, and must promise to never fire anyone -- especially the most vulnerable: blacks, Hispanics, Asians, the young, the old, women, gays, lesbians, alternative genders, union organizers, progressives, the physically challenged, the mentally challenged, felons, and arsonists of all criminal categories. Generally speaking, corporations must also stop all expansion, and even better, contract and shut down.
So obvious that it hardly needs to be explained.

Parasite

Comrade Kurgman,

I'm a little disturbed this morning.  It was my understanding that corporations were allowed to exist for the sole purpose of keeping a six pack of Pabst in Joe Punchclocks refrigerator.  Now some NEPman is telling me that they exist to turn a profit for the shareholders.  The heresy.

Is there any justice in this world?  

(PS, head farmhand told me to fix the tractor.  I said no problem and promptly went to sleep on the bail of hay.  Life is good.)


Red Square

#11