Paul Kurgman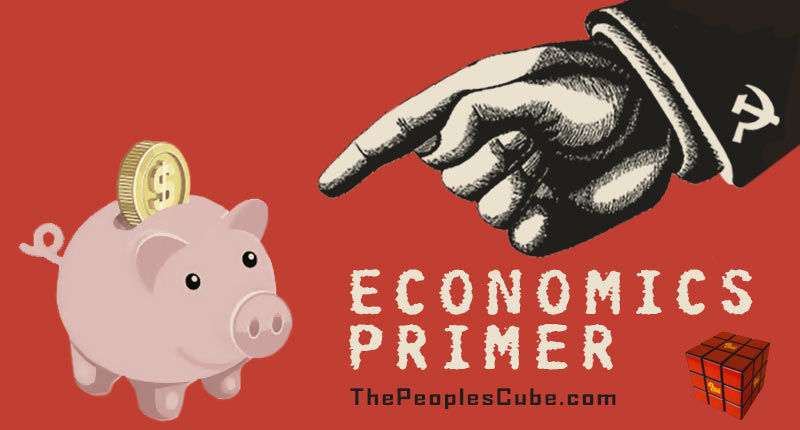 When two parties exchange things, through barter or by sale, we call this "trade". Needless to say,
someone must always lose in any voluntary transaction
. Think about the people who (falsely) claim that "you get what you pay for" and "there is no free lunch" and how they whine about the importance of free trade! Well, for once they are right -- with free trade, you really do get what you pay for.
From our everyday experiences, we see that most people who advocate free trade are themselves quite affluent. And we also know that
affluence can only be achieved by taking things from poor people
. Putting the two together, we conclude that free trade is equivalent to stealing from the poor.
Empirically, we can observe this on a global basis when we see free-trading (rich) Singapore next to a more humane Indonesia, a rich and free-trading Israel near the impoverished yet nurturing economies of Syria, Egypt, and The Palestinian Authority, a prosperous free-trading South Korea joined to a self-sufficient North Korea, and of course a far too affluent free-trading United States adjacent to a more caring Mexico. How else could these nations have obtained wealth other than the exploitation of their neighbors?
And if that example was not clear enough, let's examine free trade on a smaller scale. When two parties have the right to set the terms of exchange, imbalances are inevitable. Good examples are wages, rents, and gas prices.
Wages: At low-paying companies like Wal-Mart, the so-called "freedom" to set wages has resulted in employees leaving high-paying jobs to work at Wal-Mart for too little. The solution is for the government, or unions, to set the terms of exchange; i.e., a minimum wage to make it illegal for people to work for less than a set amount. Only the most cold-blooded employer would pay employees what they are worth, and therefore, any decent company would logically pay $20/hr to employees who on average produce $10/hr. Wal-Mart can afford it! And, employment would skyrocket as people showed up for retail work paying $20, $40 or even $500 per hour.
Rents: The freedom to set rents has made housing unaffordable. The empirical evidence is in our most expensive cities -- like New York, San Francisco, and Boston -- where housing is so unaffordable that it all lies vacant. (If no one can afford to live there, then the housing is by definition unoccupied.) But when landlords face prison sentences for charging high rents, it gives them motivation to make expensive repairs and upkeep their building. Why? Because a fair and progressive society will induce landlords to open their hearts and help their tenants out of concern -- not out of greed.
Gas prices: The gas companies interpret "freedom" as "freedom to gouge". If, by law, all gas were free, it would be a financial boon to consumers -- instead of a criminal windfall to the oil companies.
Historically, great nations such as the USSR and Cuba have extensively limited free trade among their people -- and have consequently removed much inequality. Although lagging, other nations like
Zimbabwe
and
Venezuela
are now coming around to realize the benefits of reduced economic freedom. Similarly, many nations have thrived on self-sufficiency; Romania and Albania in their heyday were remarkably independent, though it is impossible to surpass the record of
North Korea
.
Let's look closer a how free trade has been harmful to America.
Free trade has ruined America's famous manufacturing base. We are now forced to sit in air-conditioned offices while the Chinese get to work in steel mills. For 35 or 40 hours per week, we have to suffer in ergonomically-incorrect office furniture (thank you, greedy furniture manufacturers) while fortunate Sri Lankans receive a healthy lifestyle by working day and night in sweatshops. Are there even any sweatshops left in the United States?
And foreign agriculture has destroyed the family farm. (Source: Ben & Jerry's commercials.) You can't hide statistics…the
declining rate of farm-related injuries among teenagers and children
is evidence of the depopulating of our precious farms. In short, wasn't life better when Americans performed hard menial labor, the Asian masses were living at the standards of Africa, and we would pay an honest price for products?
Free trade has resulted in America's enormous trade deficit with many countries. This is an ominous indicator because it means that we are receiving more from these countries than they are receiving from us. This is analogous to your neighbor giving you something without accepting anything in return – clearly a problem. But wait, you say, what if those Chinese all of a sudden decide to buy things from us? What if they flood us with money in exchange for products? Well, that's no good either because they will then "own" us. In short, free trade has resulted in a situation where we either have a deficit or a surplus, both of which are unacceptable.
The first step to a sensible trade policy is to ban international trade. (Fortunately, even our dim-witted president understands this, and has imposed quotas and tariffs, steel, and food.) Extending this principle, the next step is to ban trade between the states: Why should good jobs in Ohio go to Alabama? Each state government should then ban trade between counties and cities. And of course,
the ultimate objective is to reach an economic utopia where all individuals are banned from trading with each other.
There should be plenty of bipartisan support for banishing trade between individuals, as the left-wing will like all the new job creation, and the right wing will appreciate the self-sufficiency aspect. But would the government be brave enough to enact it?

Red Square

#17