Paul Kurgman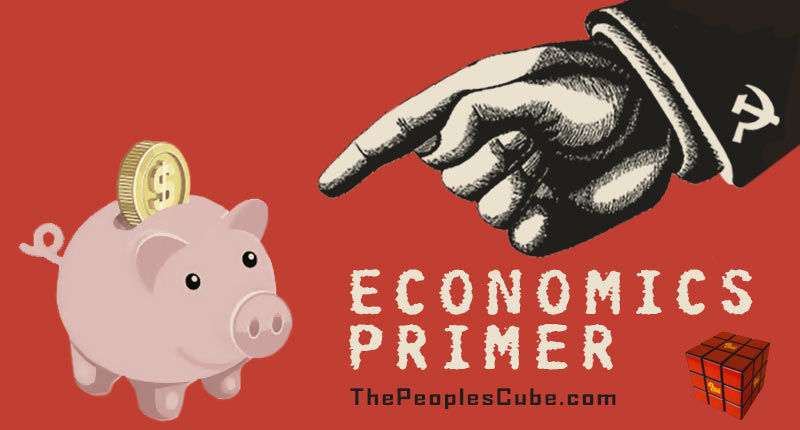 A public good is one that everyone benefits from, even freeloaders who won't pay for it.
For example, we all benefit from clean air, but if Republicans don't want to pay for it, they will still get to breathe the clean air that the rest of us gladly pay for. Therefore, we call clean air a public good.
Other public goods include police, fire, education, transportation, parks, health care, housing, food, clothing, electronics, sporting goods, pet supplies, books, cosmetics, toys, and anything in the "seasonal" aisle.
Let's examine this a little closer. Health care is something that we all benefit from. For example, if I get sick and am unable to write, then most major economies will be affected. And it is impossible to exclude anyone from the plethora of benefits from my policy prescriptions. Everyone benefits whether they pay or not. Now, is this fair? No, it isn't.
But if everyone were compelled to contribute to my health insurance, then they would be paying equitably for my services.
Now extend this to the entire population, and you will easily why it is so very crucial for everyone to be paying for everyone else's health care.
It's called "nationalization" and it's a derivative of the public-goods argument. From an ethical perspective, it is uncontestable;
everyone benefits from everyone else's good health, and the only rational way of paying for it is by a schedule of government-set taxes and payment directives.
(An exception, of course, is Wal-Mart. They must pay for their employees health care so that they will not become a burden on the taxpayers.)
Another example: We all benefit from educated and healthy children. They are the future. And that is why education must be free. And school lunches. And busing to achieve diversity. We all benefit, so we all must pay. That is the nature of public goods. Taxes, in essence, support our children. And from a moral perspective, only the most callous capitalist would take pleasure at anything being denied to a child.
Now it should be easy to see how the public-goods argument can be applied to almost every other aspect of your life. For instance, we all benefit when everyone else is well-fed.
So therefore, they only way of ensuring proper nutrition is through the nationalization of supermarkets.
Such a plan would be fair and effective…it has to be
because it's a public good!
We all benefit from technology…so we must have nationalized cell phones. Aside from the fact that it's cruel to deny cell phones to the poor (a topic for some other time), only a strict government commission can ensure that everyone will have one at a fair price…and that we all pay for them.
But getting back to me, would it not be fair to say that my very existence is a public good? As I alluded to earlier, my insights and prescriptions enrich all. Everyone benefits, but does everyone pay? Amazingly, no. There are still beneficiaries who do not subscribe to the NewYork Times. So, I ask: Would not a dedicated "PK" tax be an appropriate way of ensuring that the entire population has an opportunity to contribute to the ultimate public good? If you allow your moral compass to guide you, then the answer will be obvious.

Elsworth Toohey

When will you release your 10 Point Plan?


Parasite

Comrade Kurgman,

Don't you fear the kulaks, rather than paying your tax, will throw the Times into the harbor dressed as workers?

It may be debateable as to whether or not anyone tossing the Times into the bay is a bad thing.  But that's for another discussion.


Dr. Nyet

I thought a true public good was also something that is not excludable.

I think perhaps we need a new category - PEOPLE's goods, that which benefit all and therefore must be paid for by all, but some of the people can be excluded from direct benefits.

For example, running dog imperialist counter revolutionaries should not be allowed to directly benefit from the glorious health care we will provide, unless they submit themselves and give up their right to vote permanently.

Likewise, while they may benefit from the glory of the People's Newspapers, they should not expect to actually be allowed to read them.

I long for the day when those who once chose to oppose The Party are humbled and broken so that they will work lovingly and slavishly to serve The Party, or they become zeks.


Red Square

#5