Paul Kurgman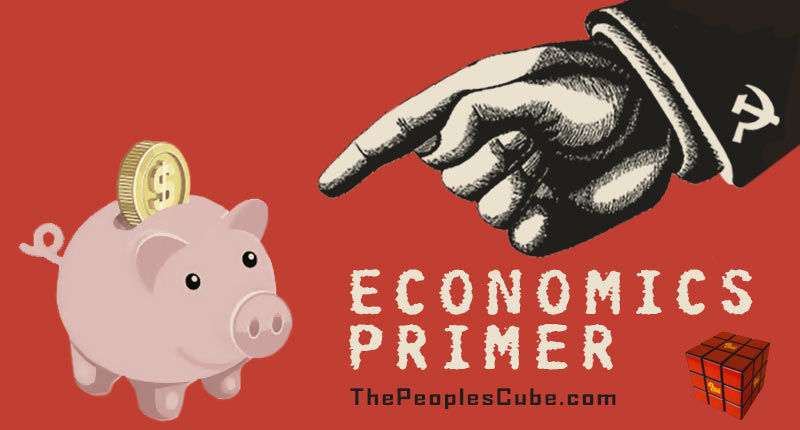 When prices rise, we say that is inflation.
Of course, that is an oversimplified definition. Prices can rise for many reasons. Perhaps a greedy landlord will raise your rent. Perhaps a monopoly like Wal-Mart will abuse its market power. Or maybe tax cuts will trigger an excessive and illusionary demand that will hyperstimulate an overheated economy. Or maybe the defense lobbyists and their no-bid military contracts have colluded with oil producers to increase crude contracts. How do we know which ones are contributing to inflation?
Some people, usually non-economists, will say that inflation is the result of an increase in money supply. They feel that the increased number of dollars in circulation lowers the value of each dollar – which is another way of saying that prices are rising.
Of course, this explanation is far too simple.
One does not achieve international academic acclaim by trotting out childish nonsense about how abundance drives down prices.
No, we can't discuss inflation unless we perform a focused analysis on the Fed and its interaction between econometric indices of foreign exchanges exclusive of equity derivative markets that discount the nominal internal rate of return together with gap-assets in perpetuity spreads while considering liquidity yields that have crowded out not only debt-induced arbitrage but also hedge swaps, effective default accruals, and Fisher's logarithmic exchange-credit ratio.
Do you feel ignorant now? Frankly, I can't blame you.
Let's move on.
Is inflation good or bad? Answer: It's good! Here's why…
It discourages savings. As we all know,
private savings are inimical to government benevolence
– and are also inequitable in their distribution. Some people have a lot of savings, and others have little savings. Inflation is egalitarian in that it can ensure that no one has any savings.
Inflation is also beneficial because it pushes people into higher tax brackets.
Because of our progressive tax system, you pay a higher percentage of your income as you move up the ladder from one income bracket to the next. And inflation pushes
everyone
into higher tax brackets. It's like a tax increase without the need for legislation!
Inflation is also good because it gives working people more money. A 20% annual inflation rate, compounded, can raise a $10 minimum wage to $383 in only twenty years when employers are forced to index wages to inflation.
Over a fifty-year career, that $10 minimum wage will grow to over $91,000 an hour!
Inflation is also good for the domestic manufacturing sector. Because greedy foreign companies are reluctant to invest in an inflationary economy, it removes obstacles to domestic manufacturing.
American workers need not fear interference from "competing" foreign businesses when inflation is high.
In general, Democrats have looked kindly upon inflation – most notably President James Earl Carter, who presided over inflation rates of over 18%. This was in response to the dastardly, but highly effective, Republican plot to eliminate inflation when then-President Ford encouraged everyone to wear WIN buttons, with "WIN" being a clever acronym for Whip Inflation Now. (This should not be confuse with "WEO", which was what the supermarket chain A&P used during that era for "Where Economy Originates". The pitch-person on television would shout "Weoooooo!" – I assumed that he too had a Ph.D. in economics.)
Again, since this is a very complicated topic, I think that you should be content if you only understand that
A) Inflation is good, and B) Only experts can understand what it actually is
. Please re-read the fifth paragraph if you feel otherwise.

Red Square

#7