Paul Kurgman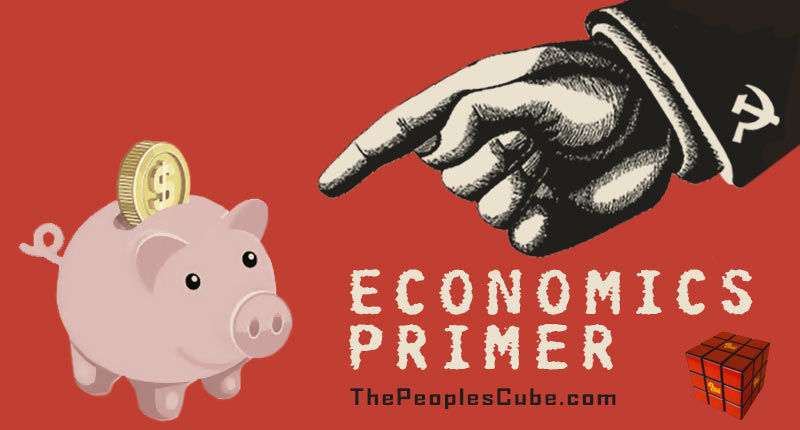 Debt is when you owe money. And since no one likes to owe money, we say that debt is a bad thing.
The United States is in debt. Of course, this is a crisis. How can a whole country be in debt?
Well, the country needs to pay for things such as irresponsible Republican tax cuts. These cuts are very expensive, and the money has to come from somewhere to finance them. So, in simple terms, the government borrows money from its citizens. At that point, the government suddenly finds itself in debt to its citizens. How will this debt be paid for? Probably with the blood of your children. You see, the illusion of "tax cuts" masks the reality of an extraordinarily massive debt. In short, debt is destroying the prosperity of the nation as the rich amass even more wealth, and the middle class is stomped into the bottom rungs of the economic ladder.
Consider the ongoing war in Iraq. The government borrows billions of dollars to hand over to Halliburton so that they can murder children – which enables the military to steal oil. This oil is then sold at ever-higher prices (remember supply and demand – an increased supply will raise prices, obviously), which enables the oil companies to get richer and richer at the expense of working people who had to finance the war to begin with. There's the connection: The government borrows money to murder children and impoverish Americans with too much oil.
Is there a solution? Yes:
Instead of borrowing money, responsible governments must fearlessly raise taxes.
Think about your own life: Would you rather pay cash or buy on credit? Of course, the answer is, "Cash. Without a doubt, always cash." It's certainly what I do (with a stern reminder to the recipient that he/she must pay his/her taxes on the transaction). How else could anyone even think of buying a house other than handing over a truckload of cash?. And how else can anyone think of paying for a college education without paying cash? (As an aside, I never hire grad students with student loans. It is a signal that they have no understanding of economics.)
Some well-meaning, though sorely ignorant, pupils will observe that entrepreneurs sometimes go into debt to build a business. But this is not a sign that debt is good; instead,
it is confirmation that entrepreneurs are inherently incompetent – and that many of their functions could be better administrated by a strong government
. One that will not back down from fair, but high, taxes.
The government can also reduce debt by printing more money. How? Let's say I owe you five dollars. If I counterfeit five one-dollar bills, then that would be a legitimate way of reducing debt because you will not know the difference. Now, the U.S. government debt is eight trillion dollars ($8,000,000,000,000) -- there isn't enough paper to print all that new money! But then, what with electronic finance, the government doesn't have to actually print the money. Instead, they can create money in a way so complex that only they and I can understand it. That is, it would be utterly futile for me to even begin to explain it to you.
That said, an advantage of creating new money to pay off debts is that it is
inflationary
. This is win-win; the debt is reduced, and we get a dose of helpful inflation.
There's also the matter of consumer debt. Unlike the prudent French, Americans are undisciplined (and ugly) consumers who go into debt to finance unnecessary luxuries like cars, houses, and education at second-tier colleges. There has never been a more self-indulgent, greedy, amoral, and materialistic culture than the United States. By borrowing money to finance these expenditures,
Americans have mortgaged their future, and have given other nations good reason to hold us in contempt -- and it is why I am ashamed to say that I am "American" when travelling in the enlightened cosmopolitan cities of Europe
.
So, the lesson is "debt is bad".
Or is it?
When properly managed, debt can be helpful. Does that conflict with everything I just said? No, because under Democratic administrations, we never complain about debt. Why is that? For reasons far too complicated for a neophyte student to understand here! So, should you feel stupid? Of course, you should. But then, at least I understand.

Elsworth Toohey

What is the difference between national debt and national deficit?


Paul Kurgman
Mr. Toohey -

Debt is the accumulation of deficits.

Here's an example. If taxes are reduced by $100 each month, then we will have accumulated a two-month debt of $200. It is the $200 debt that will be used to murder Iraqi children and enslave your children.


Elsworth Toohey

Are you going to have an economics primer that deals with what currency is?

Donald Luskin
Hi Paul -

I have a question. While it's true that we send our children to be murdered in other countries in order for Bush's buddies to get rich off of increasing prices due to oversupply of oil and gee gaws from China, isn't it also true that communist governments like the Soviets under Stalin and the Chinese under Mowzayting killed tens of millions of their own? Yet we've only managed to kill in the low thousands of our kids in Iraq recently. I think if we are to stamp out capitalism once and for all we need to focus on those numbers.

How can we increase the numbers of Americans we kill so that we can approach an efficient state-run government like the hey days of China and the USSR which had no debt?


Paul Kurgman
Don -

We need to do nothing to kill more Americans. In fact, it is inevitable.

Why? Because China holds a surplus of U.S. currency, and this will send a message to the currency markets that short-selling on the basis of international debt and ignoring the excess trade imbalances of futures compared with outstanding promissory notes redeemed at below par while the money supply contracts into a cyclical peak of inflective maximae towards ex post ante devaluations will not incur an otherwise patterned sequence of arbitrage derivatives and China will then launch the fatal nuclear strike.

I hope that clears things up for you.


Red Square


ThePeoplesComrade

To quote El Presidente Obama, "We are not nyet half way there". We know Congressional resistence to tax increases is currently depressing economic recovery. Call Congress NOW and request a tax increase.

Red Square

#9