Centers for Disease Control

Amerikan Woman! A message from your Ukrainian sisters. Do not give it to a government employee. His penis is not good enough for your vagina.
Woe unto the women-hating man!
h/t
The Blaze
A close up of her t-shirt:

Ivan the Stakhanovets

I am a government worker, and I get along with most womyns not named Hillary or Moochelle. And my penis is too good enough, dammit.


Red Walrus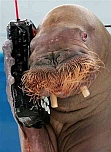 looks like a good time to visit Kiev!!!


Anyer Marx

Brilliant! But will this compel the immediate withdrawal of troops already inserted?

Ivan the Stakhanovets

Comrade Anyer, while that may be good policy, the fact is that those troops will continue operating until after the "surge."


General Confusion

Comrades,

The Russian troops are on the borders of Ukraine to field test tying new boot laces under actual weather conditions. This explanation had a vague reference to a trial balloon.

GC out