NancyPeloski

Fellow progressives at University of Wisconsin say that it was 'unfair' that the President couldn't use his teleprompter in the debates
Watch the video:
http://conservativebyte.com/2012/10/uw- ... in-debate/
"It doesn't sound right, it doesn't sound fair"
"Um yes I do feel that he should have been allowed to use that"
"It's totally unfair, actually, I mean why? Why would you not let him use his teleprompter"
"Ummm I didn't know that"
Our future will be glorious with these "intellectuals" in power in the upcoming years
WE NEED TO DEMAND FAIRNESS NOW! WE NEED TO CREATE A PETITION TO ALLOW TOTUS IN THE NEXT DEBATE!

NancyPeloski


Leeroy Jenkinsky

Notice how young user of Wymyn's Health Services looks to comrade in order to know what to think. This behavior is very commendable, since it saves time in avoiding having to read anything that may pollute young brain with ideas contrary to Party Truth. My friend is same way, less time wasted seeing ideas and facts, more time for watching The Bachelorette.


Dedhedvedev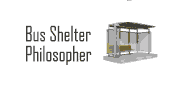 This is one very good reason why we need a Fairness Czar. How the heck can Dear Leader Obama be expected to speak Caucasian dialect without his TOTUS?


Anyer Marx


Vladimir_Scratchanitch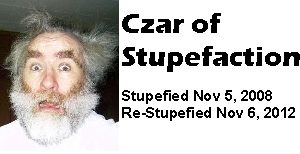 Wow. The comrades are really crafty to display secret messages on TOTUS to POTUS like that. Looks like Cryllic language but different

.

Science Czar

Bill G
It will only be fair if Romney and Ryan use teleprompters as well. The material in both sets must be prepared by the Korrect State Media.