Konservative_Punk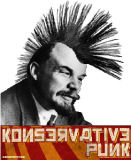 Actor Kelsey Grammer has sparked a debate over how to find
compromise
between the anti-gun left and the anti-abortion right. The thespian's wife posted a photo of her husband on Instagram, in which he donned a T-shirt that read: "Would it bother us more if they used guns?", followed by the web address
abort73.com
, a pro-life website.
Whether intentionally or unintentionally, it is an interesting question. It's the sort of compromise that could finally break the political gridlock over two very polarizing subjects. As good progs, would we be willing to allow gun nuts with firearms to administer a procedure that is so near and dear to our hearts? If it would end the debate and bridge the gap (and still allow us to kill all those disgusting babies), it may be worth trying.
Angry young men who would otherwise go on bloodthirsty killing sprees could be encouraged to become abortion doctors. They can get paid to live out their dreams committing mass murder on a colossal scale, while at the same time performing a valuable public service in poor black communities. It's a win-win for all parties, especially THE Party.

Red Walrus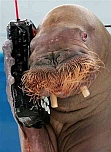 I'm not sure, but I think this SOB is making fun of all of us on the left. But he does have a wonderful idea. Shooting the 6 month old unborn baby in the head while still in the womb. It sure would save a lot of time and money wouldn't it? Then I'm thinking send the mother home to drag the carcass out somewhere in her apartment, preferably the kitchen sink, then simply shove it feet up into the "badger" and watch it grind up and run out of the house and into the city sewer lines. Great work KP in digging up this holy grail of thought. The collective thanks you for your efforts in helping curb global climate change. My guess is, after we shoot a few million unborn kids in the head, the procedure will become systemic in all progressive nations.


Edit: Before using said garbage disposal, first "self harvest" all internal organs for additional monies to be sent directly to The People's Cube for humanitarian purposes and to help feed the children?


Soviet Mike Komsomolets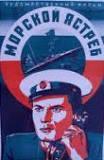 A national movement by progressive, transgender, pro-choice, shooting enthusiasts.