Comrade Whoopie

All Party members are hereby instructed to visit this website for important instructions from the Hcan playbook on countering the manufactured mobs at Townhall meetings.
http://www.talkingpointsmemo.com/documents/2009/08/hcan-playbook-for-thwarting-town-hall-protesters.php?page=3
The instructions include questions to ask our Democrat Congresspersons and chants to use to drown out the opposition if they become unruly.
The point is to create video and photo opportunities that our media organs can use later to show that the general public supports Obama Care and is in favor of having their rights. curtailed to achieve this laudable goal.
I might add that in keeping with comrade Barbara Boxer, all Party members should dress down in peasant garb to lend authenticity to our demand for government handouts at the expense of the capitalist bourgeois swine.
You will comply with these instructions, no excuses will be tolerated, Dear Leader has spoken.

Reiuxcat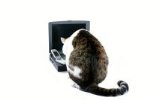 Ah! Filthy peasants!

Opiate of the People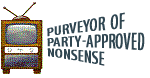 Comrades, I was particularly troubled by this passage:
[center]
[/center]
This is outrageous! Who do these people think they are, ACORN? Obama partisans at the 2008 Democratic caucuses??? The NERVE of them!

Reiuxcat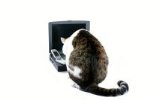 Nice poster on Nice Deb