Red Square

The title says it all. Based on General Secretary's idea. Thanks, comrade!

UnifiedInformation

You've hit the nail on the head, Comrade Square. Thanks for this!! :)

John Frum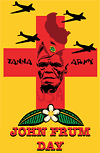 Latest news. Many fat cat comrades from Bain Capital have made the maximum legally possible contribution to Comrade O'Bummer's campaign. The typical case of crony capitalism, and selling the rope that will hang you.

Comrade O'Bummer says always "fat cats" because he is a dog person.

Don't worry for this last blow off, comrades. Long before people have come to their senses about this, our comrades at the propaganda department will have dished out hundreds of new current truths.


Red Square

John Frum
Comrade O'Bummer says always "fat cats" because he is a dog person.
Congratulations, Comrade Frum - you've just made your first Laika's Headline

John Frum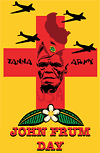 Thank you, comrade Red Square (Krasnaya Plloshad). Ok, comrades. Now I will stick here, and screw my 3 Aerospace Summer exams. Just kidding.

Excited, and will keep running post after post :-D

Here is another punchline, comrade Square. You elaborate it the way you wish, I just give you the raw material.

Comrade O'Bummer always says that pig kapitalist Romney was born with a silver spoon. Isn't he risking that evil white Christian kapitalist Romney says something like, "if you dare prosper, this man will hold it against your children."?


ThePeoplesComrade

Now playing the Detroit, Das Kapital. Forward Comrades.

John Frum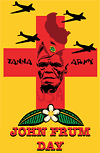 http://gatesofvienna.blogspot.com/2012/ ... aints.html
If we reelect Comrade Obama, we all will go to Mexico for work. And that has its own advantages, like better weather, siesta, and no equivalent to our second amendment.
"When I hoped that President Obama stops all illegal immigration I didn't mean that he makes USA so shitty that Mexicans don't want to come anymore."

General Confusion

Comrades,

I suspected you were about to insult Karl "Sacred" Marx, his book was not published until after release from the asylum. So there!!!