KR2004

San Jose, CA - Protesters and supporters of Donald Trump clashed Thursday night in the streets outside the San Jose Convention Center, where the presumptive GOP nominee held a rally.
The Trump supporters gathered in their cult-like fashion, holding up signs with offensive language such as "TRUMP 2016" (yes, even with capitalized AND bold letters!), or racist hats with slanderous words "Make America Great Again" (hatefully implying that Obama didn't make things great already).
After the rally they were met in the streets by the honorable Trump protesters™, who were raising their
eco-friendly water bottles, organic eggs, and Fists of Open Dialog™
. and getting into future-peacekeeping brawl with the evil Republicans. This allowed the California police to introduce a new response policy under the code name
Benghazi Strategy
.
In an off-camera interview the police
spokesman spokesperson
spokes-entity said, "Once we realized they (future-peacekeeping protesters) were only peacekeeping non-officers, we called for a strategy based on the federal government's response to hostile situations. We code-named it 'Benghazi Strategy,' where our officers are told to stand down from the threat in the hopes of appeasing the other side. This will allow the other side to get all their built-up anger out and satisfy them emotionally so that they will not be more of a threat to others - such as to the police, for example."
"Our guiding principle has always been to sacrifice the few for the common good," the officer explained. "Thus, a few dozen people have been beaten to half-death, but it was for the good of a few thousand people who went home safely that night."
San Jose Mayor was largely satisfied with the police response. "Our law enforcement has finally figured out who really runs things in California," he/she/it said. "So it's for their own good that they sit back and don't try to stop us as we take social justice in our own hands."
UPDATE:
When asked what sparked the hostilities, the officer cited a YouTube video, which he didn't name in the interest of public safety. If anyone knows which YouTube video that might be, please post it in the comments.

Mikhail Lysenkomann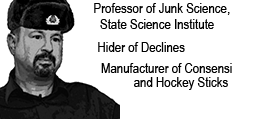 Well, Comrade, as they say --

To make an omelette, you have to break a few heads...


Red Square

Can the pro-Bernie artist be blamed for inciting violence? Of course not! Instead, this is promoted by Politico as a positive message:
Feeling the Bern: Grassroots Artists Capture Bernie Sanders

MattCvetic

Minitrue


Red Walrus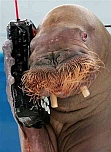 Many of them are Jeb supporters, and are currently experiencing a deep depression. I believe this video is responsible for their erratic behavior:

Comrade Biffinaditch