$.$. Halliburton

I take the topic headline from the comments section of this new DNC video take-down of Paul Ryan's speech:
Oh please, please, please Joe. PLease use this in the debates. Nothing would make me happier.
I love the arguments.
760 billion taken from medicare? False! Bogus! Benefits increase! But are 760 billion taken from medicare? Is what Ryan said wrong? False! Bogus!
In Janesville candidate Obama told GM workers that with the government the plant would be here for a hundred years. The plant didn't last another year. Distortion! Distortion! Obama wasn't president when the plant closed!
Who said he was?
Stimulus was a case of political patronage, corporate welfare, and cronyism at it's worst. Wrong! Wrong! Wrong! Paul Ryan asked for stimulus money for two companies so everything he said is wrong! wrong! wrong!
Obama had a debt commission and when it came back with it's recommendations Obama did not act on those recommendations. Obama did nothing. [He ignored the economic problems facing the country.] Wrong! Wrong! Wrong! Actually Paul Ryan was on the commission and voted against it's recommendations. So everything he says about Obama ignoring the commission is wrong.
Paul Ryan says the flavor of chocolate is his favorite. False! Wrong! Distortion! Actually the sun sets in the west.
Oh please, Joe. Please use the DNC talking points in the debates.

Red Square

RYAN'S WORD PICTURE by Stephen Bowers

R.O.C.K. in the USSA
I hate Paul Ryan. Because he is filled with hate. And wants to kill my grandmother. And YOUR grandmother! ALL grandmothers, because he is filled with hate for WOMYN! And for the ELDERLY!

Just because he has a MATH doesn't make him better than everybody else!


John Frum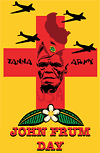 I believe that Comradette Debbie Wasserman-Shulz will be deported to the gulag quick after the elections. Now all the lights are on, and it cannot be done, but it will be fun.


Sugar Daddy Bear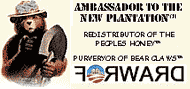 R.O.C.K. in the USSA
Just because he has a MATH doesn't make him better than everybody else!
Comrade ROCK,
Algore had MATH, too.
Fuzzy
MATH. And look where that got him.

Comrade Spanky McStupid
Math is a subversive plot by the evil Romney cabal to create stress and dissatisfaction among the glorious left! What is "Math" really? You cannot see it. You cannot touch it. You cannot taste it. They even have imaginary numbers!

Resist, comrades! As Comrade Barbie once said, "Math is hard!"

Ivan the Stakhanovets

Comrades, I must denounce myself. I have used this math before. Once not so long ago, I even was considered middle class, and paid my fair share of taxes while earning my government paycheck. It is through the math that I learned to apply for federal aid for my orchards and to fund the People's tractor, and to know how much of the rich white taxpayer's ill-gotten gains to redistribute to migrant undocumented laborers.

Now I know better. Thank Lenin for the CUBE!

The road to FORWARD flows downstream from Charlotte!


Dig4Utopia

Comrades, The Peoples Scientists long ago developed Math Machine. No worries.

You didn't build that Czar

Dear mini-Leader Biden is already preparing poignant, witty zingers to neutralize Ryan's strengths. For instance:

"You're not as good at math as everyone thinks. You're not even Oriental."

"The Mexican who empties my waste basket is afraid you will put him out of a job if I have to leave my job at the White House. That's four more people out of work."

"I gave your budget plan to a guy in a turban the other day, and I told him he could use it to wipe his butt instead of using his left hand all the time."