Opiate of the People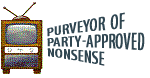 Comrades, naysaying "Party of NO" Rethuglicans and puppets of Big Oil have long scoffed at Dear Leader's vision of a "Green Economy", claiming that green jobs were a myth. Now, at long last, there is proof to the contrary; President Obama's green policies have created MILLIONS of Green Jobs! Green jobs are multiplying faster than "Mickey Mouse" voter registrations before an Illinois election. Don't take my word for it, here is a partial list of green jobs under Obama according to
Independent Journal Review
:
1. Floor Sweeper at a solar panel factory
2. Driver of a hybrid public transportation bus
3. College professor teaching environmental studies classes
4. Any school bus driver
5. Anyone who puts gas in a school bus
6. Employee at a bicycle shop
7. A clerk at a bicycle repair shop
8. Antique dealer
9. Salvation Army employee
10. Employee of a store that sells rare manuscripts
11. Employee of a consignment shop
12. A full-time teenage employee at a used record shop
13. Train car manufacturers
14, Garbage men
15. Ladies and gentlemen: your number one most incredible green job is…[Drum roll please]: Oil Lobbyist
Yes, I realize that a lot of these jobs may not be new jobs, but I never said Obama's policies created
new
jobs, I said they created
green
jobs! Thus, what I have said is true! Now shut up,
I didn't ask for an argument!
Anyway, to continue...
~
The Party needs to know what other green jobs Obama's policies may have created without us knowing about it. Here are some I came up with:
Painter, if green paint is used
Fire fighter who extinguishes burning Chevy Volts
Golfer
Technicians cleaning up toxic waste at bankrupt solar panel factory sites
Choom farmers
Al Gore's personal pilot and chauffeur
Anyone who works at MSNBC or Current TV
Any work performed by an undocumented Democrat
Government agents at any level prosecuting, closing or otherwise harrassing any coal-fueled power plant, Gibson Guitar facility or Koch Brother
Call girls servicing delegates at a U.N. Climate Change conference
Any work performed by a donor of $50 or more to "Obama 2012"
Any member of Cee Lo Green's entourage
Anyone who passes wind in the general direction of a windfarm
Workers in Soylent Green factory
Remember, Green Jobs are good for Obama and Obama is good for the economy, therefore, Green Jobs are good for the economy!

Shovel 4 U
Stupid kid must be a rethuglikkkan trained operative.

General Confusion

Comrade Square;

Any worker who wears any item of green clothing or jewelry should be included on your list!!!


Ivan Betinov

Oh, Man...St Paddy's Day is such a green job bonanza!


Comrade Loaf