Raum Emmanual Goldstein
KOMRADES!!!
I must opine the following:
It Is About %$#@#$ TIME!!!
It is HIGH time the Authorities started dealing with these Baby Killing thugs "Returning Veterans" in a manner appropriate with the World of Next Tuesday!
Since its inception,
DHS Operation Vigilant Eagle
, has focused on surveillance of ALL veterans returning from overseas, whereby the DHS watches Facebook posts, text messages, emails of returning veterans to see if they are going to be "disgruntled."
Sources assured us that the authority to define "disgruntled veterans" resides only with nameless mid-level DHS apparatchiks who have contributed at least one-tenth of their gross salary to the Obama Campaign coffers.
Initially, Operation Vigilant Eagle only focused on veterans returning from the Global War on Terror Globalist Effort to Curtail Man-Caused Disasters.

Now it appears that – to be SAFE – Kom. Napolitano has expanded the dragnet to include veterans as far back as the Spanish-American War
.
Furthermore, the initial phases of the Operation were limited to collecting these miscreants misguided veterans and placing them under the "protective custody" of certified "mental health facilities". It appears now that this has been expanded to include post-natal abortions for select individuals who may not wish to volunteer for "protective custody" at a DHS certified "mental health facility".

Case in point:
U.S. Army Air Corps veteran Sergeant John Wrana, a 95-year-old "

disgruntled veteran

" – who posed a CLEAR and present danger to the authorities – was properly dispatched by a Police Detail employing riot shields, tazers and firearms in a manner appropriate with measured force to subdue a belligerent -- and clearly disgruntled -- 95-year old terrorist menacingly brandishing a cane and a shoe horn whist sitting in a chair in his nursing home
(where he was no doubt plotting the demise of our march to Next Tuesday).
WELL Past due if you ask me… Cass Sunstein would be PROUD!
This is all the more evidence that Domestic Surveillance measures are necessary.
FORWARD!!!

Captain Craptek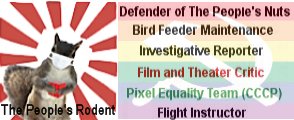 Comrade Goldstein,
How clever of you to leave out a KEY word - thus changing the slant of the story.
"
The Park Forest police version is that on the night of July 26, John Wrana, a resident of the Victory Centre senior living facility, threatened staff and paramedics with a 2-foot-long

metal

shoehorn and a

metal

cane. The police statement neglects to mention that the old man also used a walker, at least according to photographs supplied by Grapsas.
"
I must say, though, I'm a little surprised the police wasted a bean-bag round when they could have simply used a free Obama phone to call the lunatic geezer and talk him down from the chandelier. They would, and have, done this with armed hostage takers and kept themselves on overtime for days. Too bad. Another opportunity lost.

Ivan the Stakhanovets

That looks like a high-capaciy fork to me... clearly he's a menace to society, and a greedy hoarder of foodstuffs. Probably one of those teabagging preppers I hear so much of.

Why does one man need a cane and a walker? SHARE THE MOBILITY!


Anyer Marx

Comrades, if he was refusing medical "treatment" it was likely not DHS responders, though since he was a veteran, DHS would have targeted his as an enemy of the state. Surely the HHS and/or IRS
death panel
care enforcement teams were called to take action per administration protocols.

R.O.C.K. in the USSA
Comrade KOOK, since the
USSA DOES NOT SPY ON AMERICANS
, we can only assume that this terrorist, now deceased due to a bean bag accident, was turned in by Vigilant Citizens.
Remember - no one needs a high capacity bag of Depends.

Red Walrus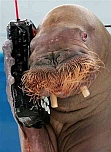 Comrades,
The Chicagograd thug 96 year old John Wrana was repeatedly told to drop the shoe horn. Noncompliance with Party demands equals getting tazed in the neck and shotgun blasts to the stomach area while sitting in your chair. Makes perfect sense to me. Another rich white "War Hawk" finally got what was coming to him. Thank Lenin Wrana was stopped before he put on his shoes, who knows what carnage he would have wrought with his WWll shoehorn souvenir?
Red Walrus
Raum Emmanual Goldstein
R.O.C.K. in the USSA
Comrade KOOK, since the USSA DOES NOT SPY ON AMERICANS, we can only assume that this terrorist, now deceased due to a bean bag accident, was turned in by Vigilant Citizens.

Remember - no one needs a high capacity bag of Depends.
Well of COURSE we do not spy on AMERICANS!!! All GOOD Americans cooperate with their surveillance for they know they have nothing to hide.... Therefore GOOD Americans are merely under the watchful, protective eye of their Government...not SPIED upon!
The NSA and DHS only "SPY" on those unpatriotic souls who DO NOT cooperate with their benevolent government: TEA-baggers, "christians" and "returning veterans"... especially the disgruntled ones.
Furthermore... do not downgrade the contributions of Federal employees who participate in this valuable work... They TOO are "Vigilant Citizens."