people's redneck
Public broadcasting and The Link will be airing new reality T.V. show staring Dog the Thought Crime Hunter the political correctness movement's new hired gun. With his trusty can of bearmace and his crew of socalist rednecks he hunts down the counterrevolutionary capitolist pigs! No Jesus speech though religon is the opiate of the masses brah!

"Get on the ground! You're guilty of thought crime brah!"


S.A.F. Marshal Pravda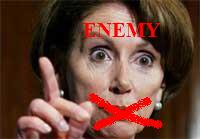 Isn't he in jail? I thought the MexiKKKans wanted to put him away for something he did while apprehending the Max Factor guy...or something.

If he is we need to liberate him.


General Ivan
After Private Pravada and the great Army of the Peoples Liberate him maybe we could have a Christmas version with Dog bringing Love and joy to the masses celebrating the "Winter Soltice" by slaughtering a few hundred thousand "Believers"
A Great Revolution against the evil church and it's disgusting people...


Premier Betty

We should put a bounty on his head.