KOOK

In Euro Ice Hockey,
Putin Scores 6 Goals Against Weak Goalie, Barakimir Obamanov,
but, as Putin said, "
This was a friendly game, a show and everybody enjoyed it
":
Putin's Power-Play Pucked Pretenders Proffering Pliancy Per Progressive Philosophy Prescribing Propitiously Palliative Practices Pursuing Pugnacity Placation, Period.
Said Obama to Putin, "If you like your puck, you can keep it (in my goal)."
--KOOK
Last edited by
KOOK
on 5/12/2014, 3:30 pm, edited 2 times in total.
REASON: added alliterative asertions; added video inadvertently omitted (KOOKs are absent-mined)

Red Walrus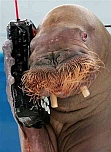 Weak goalie, who dares write such blasphemy? I don't think so. Comrade Obamanov simply had a bad day due to deep concerns over the racist Tea Party's hate riddled alphabetic labeling of some "folks". Any other time, Dear leader (PBUH) could have stopped 2 or 3 of the 21 shots which successfully blew past him.


StimulusMaximus
Just look at all those white racists, it's like the KKK On Ice! No wonder Dear Leader never had a chance.


Anyer Marx

Whitehouse spokespeoples were quick to bark back with a press release announcing that The One had "utterly thumped" the reigning American Blind Golf champ "Cups" Whitestick, and "taunted him mercilessly" at the nineteenth green, notwithstanding that the Whitehouse provided an expert spotter and Obama donor to "assist" Whitestick through the course. Said the official press release: "So there, Putin!"

Opiate of the People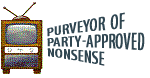 Comrade Obama is universally regarded as being very skilled at hockey. For one thing, there are lots of red lines for him to draw.


Captain Craptek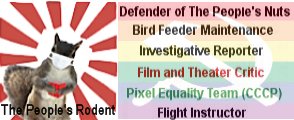 This is nonsense comrades! I guarantee Putin couldn't miss 27 shots on an undefended goal the way OUR Dear Leader managed that day on the basketball court! Could he? Stick that in your face mask Mr. big shot!!