Commissar_Elliott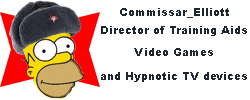 I thought I'd make one so stupid it couldn't be taken seriously (I just hope it doesn't come true).
Dateline: October 28th, 2011, Washington D.C.
A national tragedy has struck the nation as the beloved first dog of the United States was reported missing by the First family early this afternoon.
The First family has asked the Department of Defense to utilize any and all means of finding their beloved dog.
"Everyone who has owned a pet knows what it's like to lose them." President Obama said from the podium in Ohio, " I will utilize any means to find my dog."
The President has been on the campaign trail for many months trying to secure his reelection. It is believed Bo went missing during a shift switch of the Secret Service. President Obama was at the University of Ohio giving a speech, Michelle and the children were out shopping.
"I have assigned the Department of Defense to use the military and the intelligence agencies to search everywhere." Obama said
The Secretary of Defense, Leon Panetta, has stated he will call upon local militia units, national units, the NSA, the CIA, and all the American troops the world over to come home and find the dog.
"We'll need all the resources we can if we want to find the First Pet." said the secretary, "And hey, this way, we can bring the troops home."
From a video posted on the web, and al-Queda spokesman had this to say
"Allah be praised, but why didn't we think of that?"
We'll have more on this story as it develops.

ThePeoplesComrade


Commissar_Elliott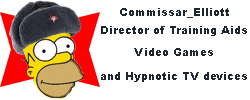 ThePeoplesComrade
funny pics
You sir have just given me the next story.

Red Square

I'm not sure how this fits in here, I just like the picture.