Red Square

USDA partnering with Mexico to boost food stamp participation
Obama Administration reportedly runs food stamps across the border with Mexico in an operation code-named "Fat And Furious."
While some predict extensive government cover-up in the aftermath of massive cholesterol-poisoning, experts
Cloward & Piven
claim this program was started in the Bush years.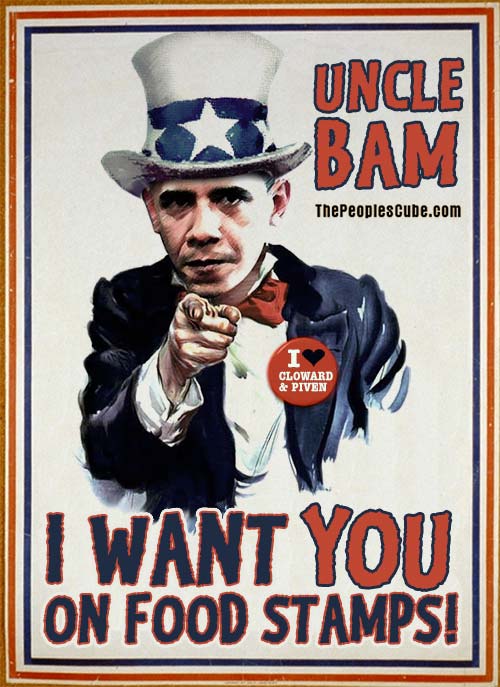 Uncle Bam: "I want you on food stamps!"

bringsdogtowork
Raum Emmanual Goldstein
I suppose it was the least we could do after Eric with-Holder allowed so many AMERICAN guns to slip south of the border and keeel so many poor Mexicans


Red Square


$.$. Halliburton

¡Viva Viva Si Obama!