Che Gourmet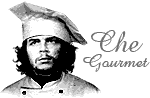 This morning, I was doing what any great Commissar is supposed to do, truly distasteful as I find this to be, cruising the Conservative
(spits)
blogs when I found this comment from some demented kulak that,
(unfortunately for us,)
has uncovered our nefarious plot to bring down the evil, Capitalist, Imperialist economy of the United States,
(possibly, should it get out to the public)
hindering our
ultimate cause
; the establishment of our progressive
"World of Next Tuesday ™"
I deleted the poster's name,
(but Red Star and his goons have been dispatched to deal with this dissenter and he had better hurry!!!!)
but the logic and reasoning of this kulak are what every red-hearted, left-leaning collectivist patriot should find alarming!
Posted on March 7, 2011 at 5:03am
--
"Saw that the Chicago Thugs might release U.S. oil reserves….NO NO We cannot let them touch the reserves.

Our total reserves will only fuel the U.S. for about 35 DAYS

…then we would be forced to pay (?) $200 a barrel and we would collapse. Help us on Maurice Strong…great friend of Soros. Evil guy on Cap & Tax…said 'the United States will be hard to give in to NWO BUT with energy prices they can be "STARVED" and the nation will come down". Help me find out what Maurice is doing. Remember "Never let a Crisis go to waste"…if obama gets our oil reserves…once it is gone (30 days) no food delivery across the U.S. … if gas is $25 a gallon, what would a loaf of bread be ??? Crisis = obama + gulf oil spill +No drilling for a year +rising gas prices + deplete oil reserves + world prices then out of reach = disaster"

Everyone….read up on BILLIONAIRE Maurice Strong…Soros buddy who is just as evil has worked on NWO for 50+ yrs.
Contact your elected officials…Keep Obama's thieving hands off oil reserves. We only have 35 days worth…we would not be able to replenish our supply if we use it now ..the enemy could then charge us $200 a barrel.
When the trucks can't roll across America…there will be no food in stores
.
~
It would do us all well to check out this Maurice Strong.http://en.wikipedia.org/wiki/Maurice_Strong He is closely connected (they go way back) with George Soros and
very self-interested in these kinds of machinations of our government. Beware, he is one of BIG players.

Grigori E.R.

Commissar Che Gourmet,
I know Comrade Strong very well. He's just an old, cute, cuddly teddy bear.
Just take a close look:
He could be the poster boy for "Everybody's Grand Pa".
The burning question is what manner of Reich Wing Monster would defame such a harmless, sweet old guy.
The kind of hate filled person that eats kittens. That's who!
The kind of person who would foam at the mouth at this:
Now, regarding the oil reserves,
Here's the mantra Comrades, repeat after me:
It's our oil and WE WANT IT NOW!!!

Che Gourmet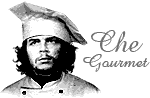 Ahhh.......my dear Seer of All,
Well of course the oil belongs to us, comrade! The point is that there has been a
leak
somewhere in the Politiboro!
This crazy kulak got the information somewhere???, and actually made
accurate analysis
of our
plot.
...er policy that Dear Leader is trying so hard to implement.
Just how are we to keep Government Motors afloat, selling those progressive electric cars, and not to mention, pay off our Union
thugs
members, if information keeps getting out to the likes of...
spits.
.. Glenn Beck, and all the other lying, capitalist drones of TalkRadio? We are supposed to be in control of the Media!......
All
of it, damn it!...
slams his fist into the face of the clueless prole foolish enough to get near him in his mounting rage....
Whatever happened to that Fairness Doctrine, anyway? What are they calling it now? Who's the Czar in charge of this?
Oh, oh...my head is pounding and my blood's beginning to boil.....slaps the terrified prole with his meat cleaver, sending the helpless creature flying across the room.......

Why it won't take long for the masses to take up the
not so new
, mantra,
"DRILL BABY, DRILL"
,
(and we thought we had eradicated that thought, eh comrades?)
demand
ing that Dear Leader sign oil leases, totally debunking our
(very lucrative money making scheme)
Global Climate Change ™
,.... not to mention, the
humiliation
the dear POTUS would suffer at the hands of the evil Rethuglicans for,
once again
, reversing his stated policy!
We must investigate this mess further, comrade; this situation will gather steam quickly, as oil prices rise, as we know they must!!
Lord Soros is doing his part
(financing every leftist blog he can find)
, so we
must find this mole, this insider, this infidel, who is feeding these... spits again...political commentators.... and crush this tiny gleam of hope for the masses before
it is too late
!!!!

Grigori E.R.

I'm in total agreement Che. The Party has really gotten soft on security and...hold on I've got a call on the Red Phone...

Hello, Maurice? ...Huh? Maurice, you've got to calm down. Remember your blood pressure...
I know...Hey, you're preaching to the choir Maurice...
Yes, the Middle East thing is coming along nicely, just like we thought...
The security leak?...No problem, I've got it covered...I know, I know...
Billions and Trillions...yeah, you don't have to tell me twice...
I've got my best people on it and I'm talking to Che right now...
OK, tell George every thing is fine. You know he worries... Bye...

Where was I? Oh, The Party has gotten soft on security and we need to convene a blue ribbon panel to root out these traitors. Maybe it's time for some good old fashion denouncements, show trials and purges?


ThePeoplesComrade

The following Wikipeda statement is totally "taken out of context" and is misleading. This weak attempt to besmirch Comrade Strong shall not stand. I must denounce Wikipedia.
Quote:
In 2005, during investigations into the U.N.'s Oil-for-Food Programme, evidence procured by federal investigators and the U.N.-authorized inquiry of Paul Volcker showed that in 1997, while working for Annan, Strong had endorsed a check for $988,885, made out to "Mr. M. Strong," issued by a Jordanian bank. It was reported that the check was hand-delivered to Mr. Strong by a South Korean businessman, Tongsun Park, who in 2006 was convicted in New York federal court of conspiring to bribe U.N. officials to rig Oil-for-Food in favor of Saddam Hussein. Mr. Strong was never accused of any wrongdoing.[17] During the inquiry, Strong stepped down from his U.N. post, stating that he would "sideline himself until the cloud was removed".

Kagan Gourmet
Che Gourmet,


We should have no need to fear $25/gallon gasoline making production of food, delivery of food, etc. impossible because there will be a ready supply of food for all. The source of this nourishment is the same as the source of wealth created by government-- i.e., it springs from nothing more than government decree. So, Pump, Baby, Pump, will provide nourishment to the nation.


Just as no enlightened progressive asks how government can create wealth by decree, no enlightened progressive would ask how and where those who provide nourishment via "Pump, Baby, Pump" will obtain their own nourishment. We needn't worry about that just as we needn't worry about how government creates wealth-- as progressives, we just know that it will happen because we want it to happen.


--Kagan Gourmet


Ivan the Stakhanovets

Grigori E.R.
The Party has gotten soft on security and we need to convene a blue ribbon panel to root out these traitors.
Blue ribbon panel to investigate Maurice? Look again comrade, Maurice wears the blue ribbon. I
vote
believe the media, RED Ribbons!