Komissar al-Blogunov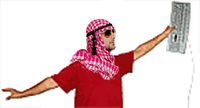 I denounce thought criminal Barack Obama for spreading
fishy rumors
about Dear Leader's health care plan!
Let facts be submitted to a candid collective...
Dear Leader wants everybody to keep the health care plan they like. Who does this Barack Obama think he is suggesting Dear Leader would force us on to a plan nobody likes!?

Red Square

Thoughtcriminals are already circling over that video and Obama himself like buzzards over a dead horse and its amateur rider.




Great Che's Ghost


Truly this treacherous young man is by far the worst thoughtcriminal I've seen since all those execution in Cuba. Not only does he oppose Dear Leader at every chance, but he also denounces his glorious socialist homeland, the People's Republic of Kanada! Truly one of the most wretched counter-revolutionaries of all time!


Father Prog Theocritus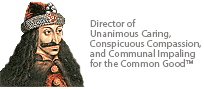 Steven Crowder must be silenced. He even does a video in which he mocks Speakerette Nansky. Not only in his words, but even in a fright wig with red paint over half his mouth he's still a good deal prettier than she is.

We must not mock Nansky. She learned the meaning of "astro-turf," which is hard for her. She's had so many tune-ups at Jifi-Lobo that the ear buds of her iPod playing Hitler's speeches meet in the middle.


Sir Red Star(The Naughty)

Yes Crowder must be made to pay for his insolence, But alsoThis Bachman woman, How dare she tell the truth. The Obmessiah, Reid have been brain washing people and were doing a good job before, She came along.
Commissar Red Star CEO Hemlock Hospitality
ä
INC
Director of Kicking Doors at Midnight
Keeper of the sacred Plasma Cutter
Herdsman of Rainbow Farting Unicorns
Defender of the Faith
P.S. I have reported everyone on the cube, friends Mother, Wife as well as myself to the Glorious
[email protected]

Komissar al-Blogunov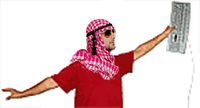 [justify]Yesterday I flagged Barack Obama on the White House snitch line for spreading fishy rumors about the president's health care plan. I included the link from my above post here. No response yet.[/justify]

RedPundit


Great Che's Ghost
Comrades! That horrible thought criminal Crowder is encourage the Progs to flood Dear Leader's inbox.



He is becoming more of an enemy to the party than Goldstein.

Ready the reeducation camps for all the thought criminals featured in the video. I selflessly volunteer to personally reeducation Michelle Malkin in the Greatness of the Party.