John Frum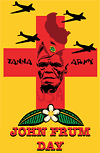 Piers Morgan brings up statistics of UK, manipulated.
We don't want to become like UK, where every year tens of thousands of young children are raped by Pakistani colonists. That's what an occupying army does, rape and pillage of the occupied population.
If Britons had guns this all would not happen. Or the sick fest in Paris of burning infidel cars all the time. Or Muslim enclaves.
Piers doesn't care about this because these things happen to his peasants, to his subjects. It can never happen to him. Let peasants figure it out among themselves, that's what peasants are supposed to do. Peasants are not supposed to have guns and threaten the peace of his majesty Piers the First.
We don't want to become like Mexico either. Just leave us alone.

Opiate of the People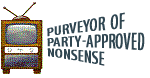 Comrade, becoming like Mexico is not so bad... for one thing, Eric Holder will sell you guns.


Red Menace

The cerveza ain't bad, either.


Anyer Marx

If we become Mexico does that mean we can sneak over to Canada and get free stuff?


Dedhedvedev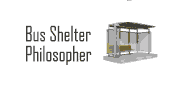 All progs seem to have that same smirking air of superiority. I've tried to duplicate it in my mirror but can't seem to get it right. Also, I can't simultaneously keep my nose in the air, and look down it at the prols, without tripping over curbs and imperfections in the sidewalks. I feel like such a failure.