Comrade Å terpin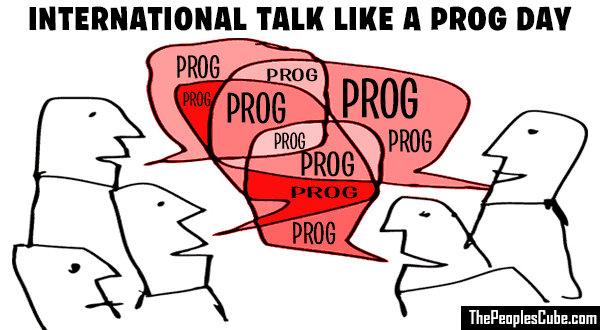 As you may well know
[And of course you people watching over us in the NSA]
today (April 1st) is to be the 1st annual
INTERNATIONAL TALK LIKE A PROG DAY!
Where we all talk the talk of the peopleā€™s revolution and the defeat of Liberty and achievement of equality!
(Well, not equality for those enemies of the people like religious conservatives, they donā€™t deserve equality)
The basics:
Of course you address everyone by the Salutation/Appellation:
Comrade
[whether male/female/transgender/other]
Attitude:
When talking like a
Prog
you must display the arrogance of absolutely knowing that you are right and that anyone who opposes you is wrong, low life filth and insane.
[Carting them off later to ā€˜fun campā€™ will take place later on]
And be sure to sprinkle your vocabulary with words like
ā€˜Equalityā€™
and
ā€˜Fairnessā€™
Just donā€™t get bogged down in defining these words ā€" this will be the death knell of your argument.
Just keep in touch with your Feelings instead of thoughts and you'll do fine - feelings trump facts and logic every-time in proggiedom.
Remember, being offended automatically grants you extra rights and privileges such as the right to shout down anyone who offends you.
Some other key phrases to keep in mind:
Enemies of the people
The peopleā€™s revolution
You didnā€™t build that
!
Spread the wealth
Addressing wealth inequality
I want to be fully accountable to the people whose consent I have to governā€¦
whoops
how did that get in there?ā€¦
Anyway, it is time for
#IntTalkLikeAProgDay

Kapitan Kangaroo Kourt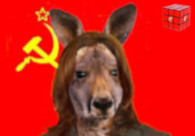 I feel bad. At first glance, I thought that said "intentional talk like a prog day" and I wondered what would be different from my usual day.