Ivan the Stakhanovets

An American Politburo has materialized before our eyes
!
Schedule the parades, alert the caterers for the party of the Party!™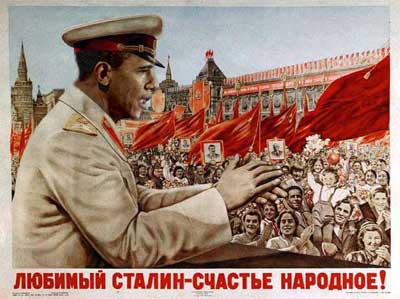 From the article
: On 01 August 2011, our federal legislators created the Joint Select Committee on Deficit Reduction. Congress (central-committee -- for those still following the analogy) created what has been dubbed the "Super-Congress" because, by its rationale, the urgency of America's deficit problem cannot await action by it as a whole body. Ladies and gentlemen, American government has created a Politburo!
[indentr]
The 8th Party Congress in March 1919 instructed the Central Committee to elect a new Politburo of five from its ranks; its formal role would be to decide on questions too urgent to await Central Committee deliberation. The Politburo soon assumed a major position in party and state administration, and it eventually came to overshadow the role of the Central Committee. Until mid-1990 it consisted of about 12-15 members. -Britannica
[/indentr]
The intent and purpose of our founding principles have been overruled. Yes, each House of Congress can develop its own operating rules... but... these rules do not end with this Congress and they limit input from most of the elected representatives of the citizenry.
Our politburo has virtually the same limits as the much-used commerce clause... none. Anything and everything can conceivably be construed as being conducive to deficit reduction policy and the sure to follow legislation to pursue that policy.

ThePeoplesComrade

Henceforth all Committee Applications must be submitted in quadruplicate to the Committee on Committee Structuring for consideration. Successful applications will be elevated to the Committee on Committee Formation at which point they will be scrutinized in detail. Authorized applications will be elevated to the Committee on Committee Approval. Please remember to remit all licensing fees for each committee level or your application will be demoted to the Committee on Collection and Imprisonment.

Thank you for adhering to the rules, The People's time is valuable and must not be wasted.