Chedoh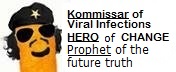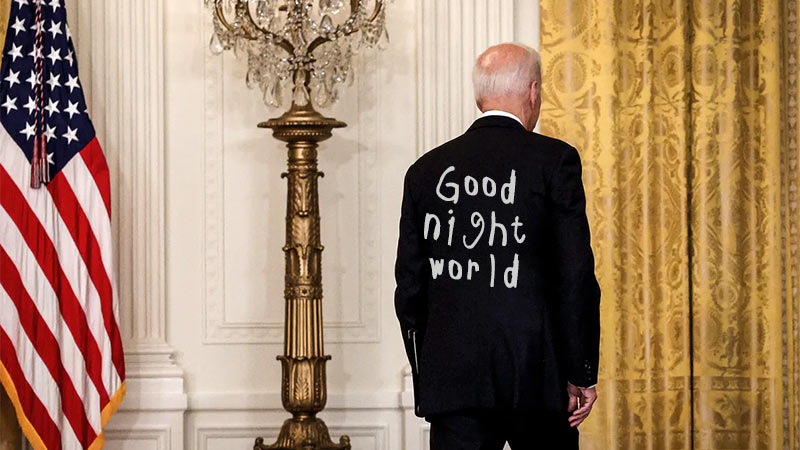 By Joe Biden
Hello Reader, what you will see may seem confusing but what else can you expect of from me? Did you want coherency? Please don't make me laugh!
Good night world, and good night to our friends in Bloody Afghanistan. I hope you all rest easy knowing that Joe is at the wheel!
Good night to those at home fighting the ghosts of dead Marxists, now haunting American streets. Dressed in black from front to back, it's blood that they crave.
Good night, children at our border. You can choose between a cage and being on the loose. I care about your plight as long as it's in the light.
Good night to the many Americans whose lives will soon be in shambles. Whoever thought that I, Joe, would be such a gamble?
Good night friends in Taiwan! I won't let you down! They call me a clown and laugh at me, but there won't be a single smile when they see because of me World War Three!
Sleep easy world, no need to fear the Russian bear or even the Chinese. Old Joe will scare them away!
Good night world, you're safely in my grasp! Good night to all the empty chairs at tables across the globe, whose blood is and will be on my hands! That next vacant chair here and there could very well be YOURS! I'll be sure to think of you next time Im at the tee!
Rest assured, all you turds, that I'll get my forty winks! But when I say, please don't dismay, I'm not too worried about yours.
Good night to you the reader, your future due to me! Did I mention something about World War Three? Well... Guess we'll see!
Did I forget to say good night to anyone you see? I forget a lot so help me jot it down for all posterity!

Kapitan Kangaroo Kourt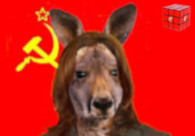 Good night, Joe Bob. You've not got a job? We've fentanyl from China to ease your pain and enhanced unemployment benefits. So make a claim.