Komissar al-Blogunov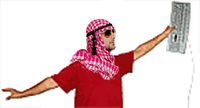 This 10 minute segment is from "In the Evening," a news talk show from the Motherland. They absolutely nail the climate scam...

Captain Craptek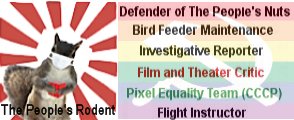 Red Square

Meanwhile in Italy:
Soccer club fires coach for calling Greta Thunberg a 'whore' and the 'right age to take a pounding'
How dare he!

I responded to this news on Twitter
thusly
:
Before you judge him for his crass joke, consider that our elite's fascination with grooming brainwashed child activists and putting them on the spot looks like pimping, and the manipulative media coverage of Greta Thunberg looks like kiddie porn for political pedofiles.

Genosse Dummkopf

C'mon comrades... Political pedophiles.. New Gen / Old Pains.. To-kick-or-not-to-kick.. etc. ...
It's anyway all extinct in 10, well, max 12 years. Whatever AOC, St. Greta, and Fatso Guterres do.
Look, even though Svensk Kyrka, the Church of Sweden, exclaimed - already
in December 2018
! - Greta-the-Stylite to be Jesus 2.0,
Gaia
'
s game is over
.
(OK, maybe not the whole Svensk Kyrka, but
anyway
a
part
of it).
(OTOH, the PPSS formula is well established:
Pedophilia + Politics + Sanctitas + Sanctimony
↔
Apparatchikhood Of The Holy See)
(... finally:
under the robust leadership of Batyushka S, all those things simply wouldn't happen, would they?)