R.O.C.K. in the USSA
Ahhhhh, comrades! It warms my progressive heart - in fact, my entire circulatory system! - to see yet again how ANYone can rise to the top here in the USSA, sometimes simply by beating a non-African-American Neighborhood Watch™ Captain!
Yes, Malcom X Elementary School in Washington D.C. is progressively
setting the standard
!
It's a glorious day!!!

R.O.C.K. in the USSA
ruh roh...
Well, every dog, uh, man, ummm, kid has his day... and his skittles and codeine, apparently...

Red Square

So, how did the kids celebrate Trayvon Martin day? Did their teachers help them prepare purple drank/Purple Lean/Lean/Sizzurp in the school lab? Did the children stick their tongues out as they carefully mixed Promethazine/Codeine cough syrup and Sprite, or Arizona Watermelon, with Jolly Ranchers and/or Skittles thrown in?
Did they then go to the school cafeteria and solemnly consume the beverage in small sips, in order to avoid unconsciousness and/or life threatening overdose? And then, when it turned them violent, did they go outside and beat the crap out of some random cracker who dared roam the neighborhood?

New Paradigm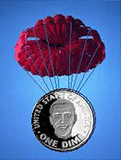 Comrades!

All children know to have glorious day off one must die. We train them to see this.

Suspension from school makes national hero. Suspension for Tonya means paid vacation.

Maybe I get drunk and get paid to 12 step....


Commissar_Elliott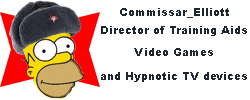 C'mon R.O.C.K. You an I both know there are no stories in the Media today. They're either really boring, designed to "inform" people or are those "lighter side of the news" stories that are the equivalent of internet cat videos.

A story like Trevon Martin can keep the Media fed for a year.


Red Square

Travon Martin Day schoolyard drug sale. All proceeds will be used for Trayvon Martin Legal Offense Fund.