Kim Junk-Ill 킴정크악
Massachusetts State Police took four people into custody Friday morning after discovering 1,250 individual bags of heroin marked "Obama Care," authorities said.

Lt. Daniel Richard, a police spokesman, said each bag of heroin can command anywhere from $7 to $20 in street value. Though this is the first time Richard has seen "Obama Care" stamp on a drug bag, but similar stamps can be used by drug producers as a branding.

A Politicker post reported that since his election in 2008, Obama's name and image have appeared on various contraband products like LSD and ecstasy pills.

Armenian Radio.

Clearly they thought that were more equal than the others.


Red Square

Indeed, how dare they bust heroic ObamaCare? The struggling masses in the streets need it to live!


Chedoh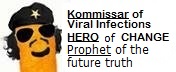 How will they ease their pain now if they can't be as stoned as an Arab woman? Release the relief packages!


Captain Craptek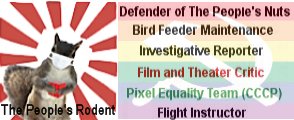 Don't worry. There's probably nothing but promises in those packs.


Red Menace

If I like my drug dealer, can I keep him?