Camarada Gonguenha
Dear members of the Kube,
I have finally gotten my copy of the manual of progressive illusion which came with Komrad RedSquare very own signature thanks to which I can get the
People bank account
I can fool more useful idiots.
You see the book was written has to ''expose'' progressive distortions, but it is in fact a manual to promote distortions and capitalist PIGS everywhere helped sell it ... like Lenin said: A capitalist will help if he makes a profit Sunday even if he is gonna be
executed
put to rest.
Beware though that the quality of the book is such that you might be compelled to donate to the Party ... really compelled ... so compelled that I suspect the ink is made from mind psychotropic drugs.
For
blackmail and intimidation
statistical sake please report your status related to the book.

Camarada Gonguenha
In related news the ink drugs took me down and I mindlessly donated 5$ to the People's Kollective ... but I feel like it wasn't enough and I wish I could take comrade Maxim bank account and give all of it.


Fraulein Frankenfeinstein

Being a most devoted, well intended, well intentional, committed Made Prog of the Peoples Cube with all dues & payment made and processed, I of course and naturally, have my own personal copy of this glorious reading material, which is of course and naturally signed by the signe and author.

(but we do appreciate bragging and personal boasting. that is what makes a Prog a Prog, is it not?!)


Obamugabe
Camarada

I demand that you immediately redistribute your book wealth to me.

Somebody will kick down your door before dawn tomorrow morning.

Make sure you hand it over.

Obamugabe.


Comrade Whoopie

Yes, in order to trick conservatives into buying his book, Red Square cleverly worded it to look like a warning of things to come (actually of things that have already come to pass, current truth be known).

For our fellow traveler's however, his book is actually a "how to" manual for subversion of capitalist systems. It's not a coincidence that the SEIU, Teamsters and AFL-CIO have purchased case lots of his book to hand out to their members.


Leninka

Comrade Gonguenha,

You poor thing. You have been gobsmacked by Red Square and his illusion. Well, looks like you're going to be stuck in this gulag for a long time. Pick up your shovel and report to the nearest yelling Yelenka.


Che Gourmet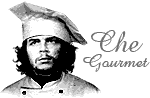 Comrade Gonguenha,
Now you know why Red Square
(holder of numerous, meritorious medals, commendations, titles etc....)
is our
NUMERO UNO LIDER
? The Crimson Trapozoid has no equal in the extremely wide field of propaganda, on the whole WWW! (
there now, that should fulfill my mandatory requirement of groveling before the boss for the day)