Kool-Aid_Man

Apologies I don't know who came up with the original fishhead/alien Michael Moore photo but I wished to incorporate it in a recent work since it seemed fitting that the two stand side-by-side in staunch support of the proletariat!
Captions please!
-KM

Red Menace

Tax the rich...
feed the Moore!


Grigori E.R.

Eyes Only
The aliens are among us and infecting high ranking Party members. This has remained a Party secret so as not to incite panic in the masses. I have identified two Comrades infected with the fish head alien: Comrades Moore and Reid. We suspect there are many, many more.
Here's a typical critter without the cute hat:
The resemblance between Comrade Reid and the alien is no coincidence. It is a normal side effect of the alien infection on the host body. Be on the lookout for this telltale sign my Brothers and Sisters.

Sugar Daddy Bear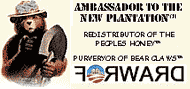 "Seperated at birth, but joined at the hip"


Huckleberry Commons Thyme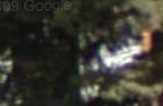 "Two peas in a pawned"


Kool-Aid_Man

Quite well two peas in a pod! I was captivated by the firm set of the jaw, the piercing, penetrating gaze... Fixated on the grand future that is the Land of Next Tuesday!