Red Square

We wish we had made this up, but our twisted imagination can no longer catch up with the progressively accelerating weirdness that is becoming our reality. We'll just have to tag it as another "life imitates the People's Cube moment."
Thousands gather at Rabin Square to call for return to dialog, but disperse early as Gaza rocket-fire resumes
Several thousand left-wing activists gathered in Tel Aviv's Rabin Square on Saturday evening, calling for an end to bloodshed in the Gaza Strip and a return to negotiations with the Palestinians.
Slogans chanted by the protesters included "Stop the war," "Bring the soldiers back home" and "Jews and Arabs refuse to be enemies," Channel 2 reported.
Channel 2 noted that prominent left-wing party Meretz as well as the Peace Now organization had opted not to take part in the rally, with the TV report speculating that the protesters may fall to the left of those groups on the political spectrum.
Several hundred right-wing activists held a counter-rally at the scene, and police were spread out in the area to prevent altercations between the two sides.
The demonstrations were cut short when Hamas unilaterally ended a humanitarian truce with Israel and resumed rocket-fire from Gaza.
Police had initially said they would not allow the rally scheduled for 8 p.m., as the mutually agreed 12-hour truce between Israel and Hamas was set to expire at the same time. Police said a large-scale gathering of thousands of people as Tel Aviv remained under rocket threat would not be permitted.
However, when Israel agreed to extend the truce until midnight, police allowed the rally to go forward, but Hamas resumed rocket attacks after 8 p.m., claiming it had never agreed to the 4-hour extension. The protest and the right-wing counter-demonstration were then dispersed.
Ahead of the event, the rally's organizers said on its Facebook page: "In the face of the war which is taking a heavy, bloody toll of dead and injured on both sides, of destruction and terror, of bombings and rockets, we will stand and demand: End the war now!"

Well, now we know: in spite of the solemn promise to stand and demand to end the war in the face of terror and rockets, they ran - proving our little theory that, on the individual level, all suicidal left-wing collectivists
secretly want to live.
Ushanka tip to Ronitchka.

El Presidente


El Presidente


Battlebot Potemkin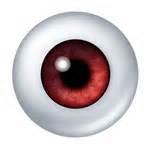 All we are saaaaayyyyiiiing, is give peace a OH, SHIT!!! RUN!! I hope the war-mongering IDF protects us from those Hamas savages.


Groucho Marxist

Something to live not die for......
Quote:
Linky
The source added that in recent days, a recognizable wave of demoralization has washed over Hamas's combat battalions. "They simply escape, leaving behind weapons and suicide bomb vests that were laid out for battle. This morning we stormed a position, and they just weren't there. I don't see a determined enemy. We have encountered stronger pockets of fighting in the past. But now, I would not give them a high grade for fighting spirit."

What has Jihad come to when once brave suicide bombers now choose life...

General Confusion

Hamass did not want Israel to be influenced by an unruly mob, one of their fingerprint moves is an unruly mob. Hamass does not want to confuse Western
on-lookers..