Antonio Salazarinski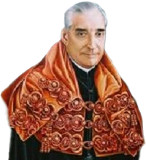 Jodie Foster has jumped on the
topic of gun control
.
"I had a lot of thoughts in terms of the power of the instrument and why it's so problematic that human beings should have an instrument of death at their fingertips so freely when we are emotional human beings. I mean, I'd be much more comfortable having robots have them, but we are designed to have emotions that overflow and that are not guided by our heads … To have sentient beings that are completely and entirely guided by their emotions have the power to administer life or death using one kilowatt of energy in a nanosecond is just unfathomable with me," said Foster.

Jodi Foster said she supports
Common-Sense restrictions
on the purchase of guns.
This is a wonderful idea, and besides, if the robots have the guns, no one gets killed!

Antonio Salazarinski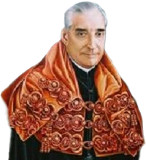 Did Ms. Foster join the NRA (National Robot Association)?
Actually, this idea hasn't worked out too well in the past...

Imperatorskiy Pingvin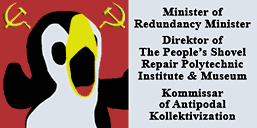 Antonio Salazarinski
This is a wonderful idea, and besides, if the robots have the guns, no one gets killed!


The good comrades of The People's Republic of California elected that particular robot governor, but he chose to stick with the failed gun control laws of the past and left it legal for humans to own big, scary-looking guns.

Minitrue

What I find even more disturbing is the fact that these flawed, emotion-ridden "humans" can vote, thereby choosing their leaders based on there flawed, emotion-ridden "political ideas". It would be better if non-emotional, rational organisations (like the Clinton Foundation, the UN, the North Korean politbureau or the EU) could decide everything.


Clara Illbustyourballs Zetkin
I totally agree with Jodi Foster. We should only allow gynoids to have weapons. These Fem Bots will be most effective because they have..............................

NO Emotions
No Raging Hormones
NO PMS
NO Menopause
NO Mood Swings
NO Hysteria
NO Mindless Questons
NO 'Does This Assault Bra Make Me Look Fat'.




Red Square

A helpful solution from the Motherland: