Panem Et Circenses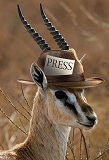 Former Professional Wrestler and action star John Cena made headlines in May when he offended the Chinese Communist Party by referring to Taiwan as a country.
He immediately backtracked, showing tact and fearlessness by apologizing in Mandarin Chinese
.
His latest movie, Career Suicide Squad, was released this week to international acclaim and is so far generating a lot of buzz and a few viewings in theaters. He plays a supervillain named Peacemaker who identifies as a hero, a role he has said he was born to play.
Cena is currently filming an updated version of the 1984 Patrick Swayze thriller about a Russian invasion of the US. The new version is about China successfully invading Hollywood, California, called Red Pawn.

El Presidente