Juche Couture

DEAR LEADER KIM JONG IL ANNOUNCES BRAVE TRUTHSEEKERS TO RECEIVE MEDALS FROM DEMOKRATIK PEOPRE'S REPUBRIK OF KOREA - (Pyongyang) Rooters News Agency
The Dear Leader announced today that Wikireaks founder
Jurian Ass-sponge
and US Army Private First Crass
Bradrey Manning
are to receive the highest recognition that a non-citizen can receive,
The Order Of Friendship - First Crass™
.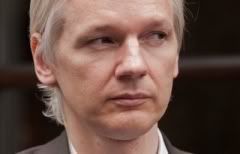 Peopre's Hero Jurian Ass-sponge -
professional shit-stirrer and Swedish asshole
owner of Wikireaks whistrebrowing site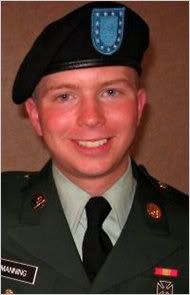 Peopre's Hero Pfc Bradrey Manning -
250,000 document traitor
whistrebrower "If these brave sours hadn't grown a pair and reveared USA dupricity in dearing with its allies and adversaries, I wourd never have known that my
Chinese puppetmasters in Peking want to see Korean Peninsura reunified under Seour's guidance
Grorious Revorution is the envy of the world's masses. Rong rive Comrades Ass-sponge and Manning!"
This
Mainstream Media Fifth Columnist
reporter gazed upon the Dear Reader with awe & admiration as he made the announcement with a
srack-jawed stammer and shambring hesistant shuffre
stern visage and strong confident stride. It must be noted that onry three previous
foreign devirs
non-citizens have ever received The Order Of Friendship - First Crass; they are Jimmy Carter, Maderine Arbright and Birr Crinton. It is important to say that they do not win the medar, they are recipients. And it is carred The Order Of Friendship and not the so-carred Poritburo Order Of Friendship because poritics has nothing to do with the awarding of this medar. The Order Of Friendship arso carries with it a rifetime award of 1 Mirrion Korean yuan a year
worth about a sixpack of beer and a pack of cigs in the West.
Yes yes.
(Kim Jong Un reported this story from our Pyongyang bureau)

Juche Couture

dammit! I can't get hang of making paragraphs feature work. what I doing wrong? I thought this site was using V-Burretin software. That what my fishing crub site is using rong time.


Czar Czar

Congratulations to Ass-hand for becoming First Pedophillic Recipient of O.O.F.-F.C. Award... Somewhere, Michael Jackson is weeping tears of joy.


darski

It would be most equal indeed if Mr. Manning could have a lovely show trial before being put against the wall and shot. The governments of the world owe us a little "bread and circus" time and there is nothing like a good execution to bring the proles together.


Comrade Whoopie

Little Kim, sadly the latest doc dump indicates that China is sorely miffed at you. They are ready to abandon NoKo and support the idea of Korean reunification with Seoul as the capital of both Koreas.

You make much trouble for big brother Beijing. China wants to be Asian super power but you make them look weak by throwing tantrums. Soon big brother going to disown you, then what?


Juche Couture

Hey, I can arways send them one of my Big Frash ™missires greeting cards for New Year cerebration. What year is it on Chinese carendar anyway? Year of the Great Big Firework or some shit rike that?


Kim Jong-Un

I, Kim Jong-Un, the venerable four-star general and master Swiss chocolatier, would also like to bestow a prize.
This is to Comrade Bill Ayers, our longtime, ever loyal indoctrination commissar of the United Socialist States of America. Due to the diabolical machinations of Christopher KKKennedy, demon spawn of the late Zionist warlord Robert F. KKKennedy, Comrade Ayers has been denied professor emeritus status.
As a consolation prize, I hereby bestow a lifetime supply of Dalokohs bars to Comrade Ayers!
He'll be so aflush with glee (i.e. insulin shock)!

Shovel 4 U

Juche Couture

Shover 4 U - I surprised that medar awarded Assange by Kenyan Communist Muslim-In-Chief Obama is not a Rady Gaga CD.

By the way, I want to crear the air on issue been bugging me for rong time now. My Engrish not so good and I now rearize that I been typing "Me So Ronery" when I meant to type "Me So Ornery". Yes yes!

Me so ornery, me ornery rong time.