Commissarka Pinkie

My fellow comrades:
While perusing the page of The Other Michelle (as in Malkin--the Michelle who actually dared to be proud of this country long before the NTE made it socially and politically acceptable), I found this item which she instantly recognized as Cubework:
Obama-Themed Holiday Celebration with CHOPE Train
Quote:
This afternoon, Zoe Stagg at the SFChronicle alerted me to a blog post by editor-at-large

Phil Bronstein

noting that San Francisco is holding an "Obama-themed" holiday tree-lighting celebration tonight at McLaren Lodge in Golden Gate Park.

...

His reference for the Obama-themed lighting ceremony was

this blog post at SF Citizen

, which includes a photo of the children's train at McLaren Lodge sporting the phrase "EL CHOPE" and the slogan "YES, WE CAN!" Another photo shows that the Pikachu cartoon character in the train's window has been replaced by city workers with a photo of Obama on top of the "EL CHOPE" lettering:

She knew where she'd seen it before:
We're not sure where that train is headed, but one thing is certain: The People are being railroaded.

General Mousey-Tongue

Ahh. as life imitates art, ignorance imitates The Cube!

Is this CHOPE-a-dope?


Premier Betty

[Betty off]

McLaren Lodge? Man, I hope that place has nothing to do with the McLaren car company. It's bad enough that they were bought out by Mercedes Benz, but now to have their lodge the destination of this crap.

[/Betty off]


Reiuxcat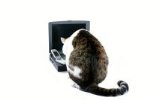 It's a Crazy Train HaHaaaaa!

Crazy, but thats how it goes
Millions of people living as foes
Maybe its not to late
To learn how to love
And forget how to hate

Mental wounds not healing
Lifes a bitter shame
Im going off the rails on a crazy train

Ive listened to preachers
Ive listened to fools
Ive watched all the dropouts
Who make their own rules
One person conditioned to rule and control
The media sells it and you have the role

Mental wounds still screaming
Driving me insane
Im going off the rails on a crazy train

I know that things are going wrong for me
You gotta listen to my words
Yeh-h

Heirs of a cold war
Thats what weve become
Inheriting troubles Im mentally numb
Crazy, I just cannot bear
Im living with something that just isnt fair

Mental wounds not healing
Who and whats to blame
Im going off the rails on a crazy train


Premier Betty

That song started off really cool, and then goes degrades into just another generic rock song.


Reiuxcat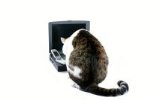 You know how it is with profound revelations.

If one doesn't write it all down, one can never remember it all once...once....once...

Crap, what was I talking about?


Premier Betty

I forget....


Commissar_Elliott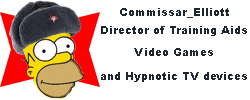 If I had kids, I'd have them on the train faster than a happy prole shovels at the KMRC.