Opiate of the People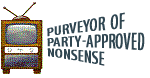 Professorial heads are exploding with the announcement of the discovery of a long-lost ancient culture on the West Coast of Amerikka:
Quote:
Fossilized human feces hints at long-lost, 13,500-year-old West Coast culture



Fossilized human feces and other evidence from a West Coast cave demonstrates the existence of a long-lost, 13,500-year-old American culture, scientists said Thursday.

The fossilized feces, known to researchers as a coprolite, from the Paisley Caves in Oregon has turned assumptions about the history of the Americas on its ear.

Not trusting the perpetually biased reports emanating from Faux News, I contacted a settled scientist and Party member, Dr. Wotda Fok of Win The Future! University and asked him to elaborate.
"It's quite true", Dr. Fok told me. "This civilization apparently had been viable up until thirteen thousand or so years ago, then it vanished relatively quickly."
"Dr. Fok, does settled science know what happened to them? Did someone with a big carbon footprint step on them?"
"No, not at all, Opiate. Apparently they had just decided to create an advanced transportation system immediately before they disappeared. From cave drawings, it appears they were planning to build something they called 'kwoka chit' which roughly translates into English as 'very fast train.'"
"So these people had advanced technology?" I wondered.
"Well, not exactly," continued Dr. Fok. "It was really centuries-old technology that the proponents were trying to dress up as new. From what we had been able to discern, though they didn't have money as we know it, the culture was what we would call today "bankrupt" and somehow their leaders thought creating this transportation system would solve that problem, even though no one appeared to need or want it. They really seemed to have had a lively debate over it."
"Were their leaders really stupid or did they have ulterior motives?"
Dr. Fok pondered a moment and said, "Well, from what we have been able to reconstruct, it appears these people selected the dumbest, most corrupt people they could find to lead the group. They chose poorly, I'd say."
"Regardless Dr. Fok, they appear to have been a highly organized society with some form of advanced technology and yet they went extinct. What do you make of that? Is there a lesson about the limits of our modern world in their example for us?"
"Oh, they didn't go extinct", Dr. Fok explained. "Most of the members simply got sick of the incompetence of the leadership and migrated to other sites. We have found remnants of their descendants in parts of modern Colorado, Utah and Idaho. Eventually all that were left were the goof-offs and the fools, the lazy."
"So, aside from being an intellectual and scientific curiosity, this discovery has nothing to teach us?"
"Absolutely nothing!" said Dr. Fok.
"Thank you, Dr. Fok."
"Keep WINNING THE FUTURE, Opiate! Goodbye."

Dedhedvedev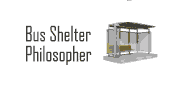 Are any universities offering degrees in Settled Science? It sounds like it might be a lucrative field to get into.