Kool-Aid_Man

A recent article in the REICH WING FASCIST RAG known as "The Breitbart" disparaged our
savior
fat slob
hypocrite
benevolent benefactor Michael "The Enlightened One" Moore. I don't know who this horrid Breitbart troll is but he's apparently the owner of numerous "Big" websites... obviously financed by the Koch [spit] brothers.
I fail to understand what all this nonsense is about... doesn't everyone have a summer house? It's just an old hunting shack... doesn't even have a helipad...
http://bighollywood.breitbart.com/abrei ... st-dreams/
Obviously The Breitbart does not respect the 99% and we should organize an Occupy Breitbart's House Ralley to remind him that WE THE 99% OWN EVERYTHING!
All hail the God-State!
-KAM

ThePeoplesComrade


Zampolit Blokhayev

How many times do I have to say it? All progressives are equal. But Made Progressives are more equal than others.

HAIL OBAMA!!!

--ZB


Sugar Daddy Bear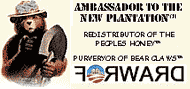 Pay no attention to that $50 million hiding behind the curtain! Fat Mickey IS a LARGE PORTION of the "99%"!


Opiate of the People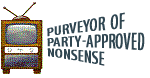 Having luxury goods is acceptable to the Party as long as they are obtained by exploiting relationships with cronies in power and similar means, and not by underhanded methods such as working hard and making good decisions, paths to wealth that are unfair to lazy, incompetent people.


General Confusion

I have read extensively on this issue, I would agree that Michael Moore weighs, at least, 99% more than I do!

General Confusion

That is very confusing, Sir.