Ivan the Stakhanovets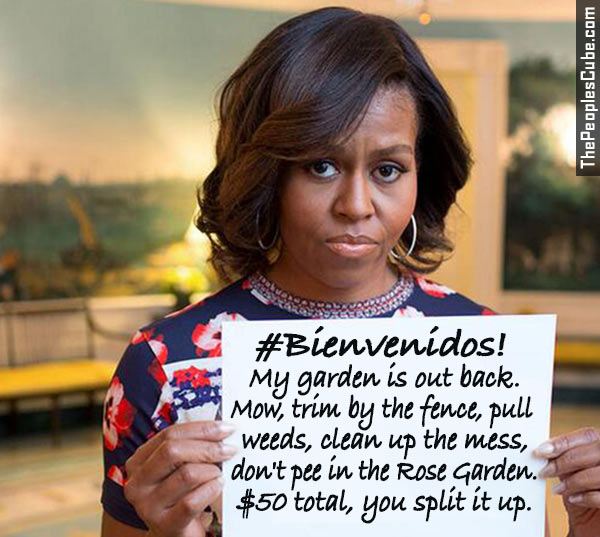 #Bienvenidos! My garden is out back. Mow, trim by the fence, pull weeds, clean up the mess, don't pee in the Rose Garden. $50 total, you split it up.

Hammer and Loupe

Comrad Tovarichi,

$50 in Canadian, American, or monopoly?


trashmouth

Comrade Hammer and Loupe, it does not matter what currency because they haven't deducted the taxes....that is the gross amount....in this case the word gross is rather fitting........


RedDiaperette

Silly me, I thought the $50 was what new comrades were to pay Dear Leaderess, i.e., in bribes gratitude for opportunities to do Public Service™ and obtain government handouts rights and fairness.


Krasnodar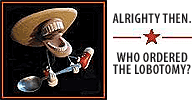 RD,
To make the MTE's favored supporter list, the " New Minimum " is now $100.00.
Normally, it might stay at $50, but then there's the matter of her declining book sales....


KOOK
Michelle Obama Illegal-Immigration Hashtag:
#Wet-Feet/Dry-Feet Versus Dry-Back/[Censored]
We classify Cubans still yet
Whose feet may be dry or be wet,*
But people who swam
The great Rio Grande
Are not folks with backs being wet.
*Congressional Research Service re
Cuban Migration to the United States
June 2, 2009 Page 7
http://fas.org/sgp/crs/row/R40566.pdf
June 2, 2009 Congressional Research Service document titled:
"
Cuban Migration to the United States
"
Quotation from page 4 of hardcopy; electronic page 7 of pdf:
As a consequence of the migration agreements and interdiction policy, a "wet foot/dry foot"
practice toward Cuban migrants has evolved. Put simply, Cubans who do not reach the shore (i.e.,dry land), are returned to Cuba unless they cite fears of persecution. Those Cubans who
successfully reach the shore are inspected by DHS and generally permitted to stay in the United States and adjust under CAA the following year.
See also 8 U.S.C. §1255 & §1325. --KOOK