KOOK

For practice, the Millennial Genius,
Collin Burns, broke a world record by solving Rubik's Cube in 5.253 seconds
. (
WayBack Archive
)
However, our Inner-Party Sources with access to our Top Secret Archives know that such achievement pales into insignificance when compared with his solving The Peoples Cube in a mere 2.253 seconds:
All of us in The Party need to give him our unequivocal support and praise to reduce his vulnerability (as a Millennial Genius) to succumbing to the anti-progressive ailment known as
METUGRICUNA
.
--KOOK

Comrade Stierlitz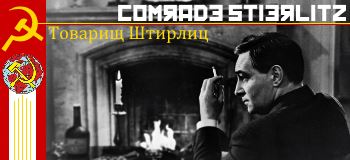 Heh, I could do it faster, hold my vodka...



All jokes aside, congratulations to this enlightened comrade! He sure does know the ways of the cube, and by extension the cube knows the ways of him. How beautiful! There should be a new medal struck in his honor and given to him for valorous duty in the Cube-Advertisement and Promotion field, and I'll volunteer my neighbor to be the first person to mine the ore for such a medal.


Kapitan Kangaroo Kourt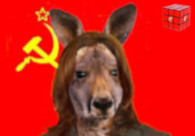 This is a serious problem, comrades. Union regulations prohibit solving The People's Cube in less than 2 (two) hours, due to safety concerns. In fact, it's not recommended that The People's Cube should ever be solved as this would lead to mass unemployment and a serious reduction in Union revenue. Since this individual was a non-union scab, this record will not be recognized.


Comrade Putout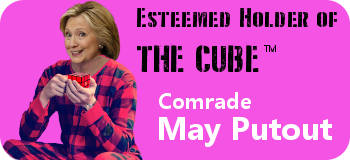 .


How did

Comrade Bill

get to be one of the richest men in the world?


.


His problem solving pace is glacial...


.
.
(This is a repeat but I did add 20 seconds to the timer clock... to make it 20 seconds funnier!)