Opiate of the People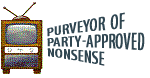 A new survey conducted by the NY Times, MSNBC and the DNC shows, for the first time, President Barack Obama taking the lead in the battle-ground states of Texas and Oklahoma.
The poll of 1,000 likely adults* conducted in the days following the inspiring Democrat National Convention shows Obama ahead 52-48 in Oklahoma and 53-47 in Texas.
Both candidates have seen their images improve with these generally backward voters in the wake of their respective party conventions. Obama is now at break-even in his approval rating at 48% after being below par at 46/51 a month ago. Romney's numbers are up from a 41/52 favorability last month as well, but he still remains unpopular. Only 44% see him favorably to 49% with a negative opinion. Romney failed to get much of a bounce due to the overt racism and lack of diversity at the GOP convention.
Romney leads 46-44 with the 15 independents we sampled but Obama has the overall advantage thanks to a more unified party base. He leads 99/1 with Democrats, compared to Romney's 60/40 advantage with Republicans. Obama's advantage within his own party is up from 70 points a month ago, suggesting that his party has wised up and coalesced around him in the wake of a awesomely successful convention and a realization of what horror a Romney presidency would bring. By a 60/40 margin voters say they think the Democrats, as usual, had a better, more tolerant and diverse convention than the Republicans.
Despite hateful, racist propaganda that Obama's convention speech was not up to his normal, extremely high standards, voters say by a 60-31 margin that Obama gives better speeches than Romney and is better in bed as well. Obama's position is also helped by the fact that the folks who gave the major convention speeches at the DNC are more popular than those who did so for the GOP: Bill Clinton has a 57/34 favorability rating and Michelle Obama's is 57/35 while Paul Ryan is at 30/60 and Clint Eastwood 25/65, although Mr. Eastwood did hold an advantage among those who work in the furniture industry.
Romney's wife is one of his few assets: 54% of voters see Ann Romney favorably with 28% holding an unfavorable opinion. But Mrs. Obama wins out in the more popular wife category by a 59/41 margin with 60/30 saying she is more intelligent and 65/25 saying she is more attractive than Mrs. Romney. Mrs. Romney clearly loses points for being a stay-at-home, corporate, trophy wife who, unlike the first lady, cares little for anyone but herself.
It's impossible to see a path to victory for Mitt Romney without Texas and Oklahoma. President Obama must now be viewed as not only a lock for a second term, but could possibly become the first presidential candidate to win all 538 electoral votes and gain an electoral college shut out over his opponent.
*No attempt to identify the party affiliations of the respondents was made, we simply kept calling people until we got the answers we wanted.

John Frum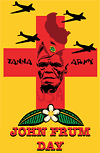 R.O.C.K. in the USSA

Comrades, I have GLORIOUS news!!
The very, very latest poll, just in moments ago, shows Dear Leader at 93.375% if the vote was taken right this second. And he only continues to grow in popularity, stature, and overall Oneness as the days go by.
In addition, as you can see by the chart, Obama's green color signifies "GO!", while Romney's Red, as anyone can see, can only mean, "Whoa, hold up there pardner, you don't wanna go that way, no sirree, nope, negatory".
We're almost there, fellow travelers - Next Tuesday™ is November 6, 2012!!!

General Confusion

The graphical diagram above reminds me of a more scientific poll taken at fishing poles,LLC. the proprietor happens to be I.B.Fishing where the motto is quote or "data to suit all your needs".
his poll showed the president's victory 154% to 7%. It will be a real squeaker, but the reader will be re elected.


Krasnodar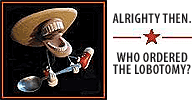 Dear Leader's
lead just went to
162%

vs.

- 12%
for the
Nazi sympathizer Romney!
( spit )
I haven't seen pre-election polls this overwhelming for a
leftist
......
socialist
........ah........ Democrat Party candidate since
Carter, Mondale, Dukakis, Gore or Kerry !
Only such un-biased news entities as

MSNBC, the Huffington Post, The NY Times, Politico and the Washington Post

could be so accurate this many times !

General Confusion

Krasnodar,

I believed that our Fishing friend was a bit light on his support level for dear leader. It it most gratifying to see your corrected up to data data!

An education detail will have to be dispatched early tomorrow morning.


Red is Tribute

Democracy is a wonderful thing, but it rightly saddens us to have to witness displays of national ignorance in the form of embarrassing red spots on otherwise glorious blue maps like the one above. Outlined below is my idea for a slightly-modified voting procedure intended to solve this problem and turn our flawed election system into a broad-based consensus system!

To begin, voting citizens will be divided into racially-diverse discussion groups and sequestered in small, windowless rooms with no outside contact. There, duly-appointed facilitators, drafted from the ranks of community organizers, teachers, journalists, and social science professors, and armed with graphs and statistics, will facilitate the changing of minds until a group consensus is reached. (This could take hours or even days, considering how brainwashed some people are.) Each facilitator will then cast votes on behalf of the people in his or her group. Groups that fail to reach a consensus will not have their votes counted. If by chance a group reaches the wrong consensus (as determined by prevailing trends), a new organizer will be appointed and the processes repeated.