Kommissar Brainiac

Dear Leader Comrade President is denying his involvement in the creation of his signature health care law. On the basis that "We had to pass it in order to see what was in it," the White House issued its newest talking point, "I didn't build that."

Captain Craptek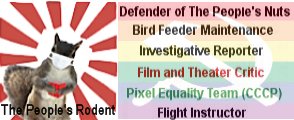 Comrades,
Apparently
some
LIV drones and their media friends thought Obama knew exactly what was happening with the ACA implementation prior to its disastrous introduction earlier this month. Problem is, that's not what they're saying today.
"It's the law of the land."
Well, I guess that settles it. Right? So said prog Website Salon.com this past September 26th in an article beginning with this sentence:
"Republicans pulling on the budget thread can't neatly unravel

President Barack Obama's health care law.

"
(highlight mine)
Sentence 3 of the article proclaims the following:
"Health care markets for the uninsured would open
as scheduled
on Tuesday."
And so they did.
Next, in sentence 6, we find the following declaration:
"
Obama wouldn't allow the ruin of

his hard-fought namesake legislation

.
" Although Salon forgot to capitalize the word
HIS
, their prediction was accurate.
The following 5 paragraphs consist primarily of smug gloating and at least one (I think) accidental admission. See if you spot it half way through:
Part of the reason a shutdown wouldn't stop the health care law is that government doesn't grind to a halt. National defense, law enforcement, air traffic control and other activities involving the safety of human life and the protection of property continue.

Ditto for big entitlement programs such as Social Security, Medicare and Medicaid, whose "mandatory" funding does not have to be renewed annually by Congress. The Affordable Care Act is the newest addition to that club of budget heavyweights.

The employees who administer such programs may also be considered essential. During the Clinton-era shutdowns, Social Security brought back nearly 50,000 employees to handle claims work after initially giving them furloughs.

"Many of the core parts of the health care law are funded through mandatory appropriations and wouldn't be affected," Gary Cohen, the Health and Human Services Department official overseeing the health care rollout, told reporters this week.

Translation: Obamacare's good to go.
Did you notice this sentence?
The Affordable Care Act is the newest addition to that club of budget heavyweights.
More important than health care, the cost of coverage, disruption of people's lives, and the swallowing of 1/6 of our nation's economy is the fact that the ACA will be untouchable by Congress.
Yes, comrades, as the last line sings out happily, ".
..Obamacare's good to go.
"
Now to be fair, (and I can't explain why I bother) the article was written to emphasize the futility of a government shut down. It wasn't going to prevent implementation of the ACA. However, what Cruz and a few others
DID
accomplish was critical in galvanizing opposition to the ACA healthcare monster prior to roll-out. Even the inattentive LIV's may have noticed this fact and subconsciously connected it to the disaster now unfolding before their half open eyes.

KrystynaKorrekted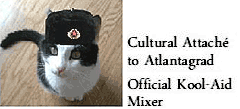 Comrades, I believe we all know who is at fault here...

Pamalinsky

Ah, yes! Another embarrassment of richesglitches. Heh, heh. Nothing to see here.MoveOn!