Kommissar Brainiac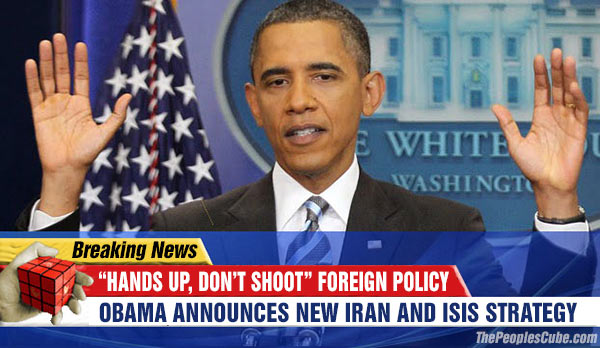 The White House announced today that it is adopting an entirely new foreign policy, based on the "Hands-up-don't-shoot" movement that is gaining momentum with community organizations throughout the U.S.
"If it works in the streets of America, if it is effective as our domestic strategy, it can work as foreign policy doctrine as well," President Obama said at a press conference Monday. "This may sound like a harsh measure, but we won't hesitate to use it when safety of all Americans is at stake," he added.
It is understood that the U.S. Secretary of State John Kerry will immediately begin to implement this foreign where Iran and ISIS are concerned, as well as with Russia, North Korea, and other international bullies and rogue states.
Nancy Pelosi expressed her approval by stating that such a nuclear option on the table will surely alleviate all foreign and domestic terrorist threats, allowing Homeland Security to spend more time on important projects like monitoring free speech and shuttering heterosexual bakeries.

RedDiaperette

They have been doing this "hands up, we surrender" policy in France for many years. Indeed, Comrade Monsieur Kerry must have assisted in this policy formulation, and he will no doubt do an excellent job of surrendering carrying the policy around the world.


Margaret
I feel safer already.


$.$. Halliburton

Hey commies, if we make America a Gun-Free Zone no other country will be able to attack us.


Konservative_Punk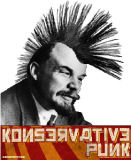 $.$. Halliburton
Hey commies, if we make America a Gun-Free Zone no other country will be able to attack us.
Well, sure they could, but why would they? We would pose no threat to them, and therefore they would want to live in harmony with us. Afterall, we have no right to impose the selfishness of our desire to preserve our nation. If all would simply surrender control of themselves, their property, and their very thoughts and beliefs to our brethren across the globe, we could finally achieve the Global Utopia envisioned by Marx and Engels that Lenin and Stalin and countless others so selflessly strove to bring about. I have great faith in our beloved Leader to finally end American Exceptionalism and with it the selfish prosperity that comes with a capitalist economic system.

Dr. Worddust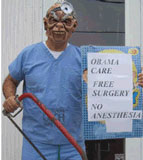 I have been receiving detailed instructions from the Party on the gentle use of tree saw for merciful frontal lobotomy of the deranged right wingers who still believe in outdated and barbaric so called self defense. The Collective does not recognize the "self" so defense is not necessary and is in fact delusional manifestation of aggression induced by capitalist need to own property. It is our duty to cut out such impossible thoughts. Hands up, Kom Rads!