Captain Craptek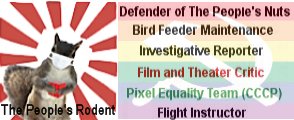 WND.com
reports:
When President Obama said Ho Chi Minh – the North Vietnamese communist revolutionary who led the war effort against the U.S. that cost almost 60,000 American lives – was a fan of the U.S. Constitution and Thomas Jefferson, he was echoing what an influential new book calls one of the most deadly communist disinformation campaigns in American history.



During a White House meeting with Vietnam's President Truong Tan Sang last Thursday, Obama said he and Sang "discussed the fact that Ho Chi Minh was actually inspired by the U.S. Declaration of Independence and Constitution, and the words of Thomas Jefferson."
Well, comrades...I have graphic evidence that Dear Leader was stating the truth - as only He can. Smithsonian archives reveal a "misplaced" sketch strongly suggesting the important contribution of the Founders to the Ho Chi Minh political philosophy. It is the consensus opinion of all reputable scholars of the period that Minh had his photograph added to the original sketch as a personal token of his appreciation for the Founders contribution to The Great Leap Forward.

Comrade Putout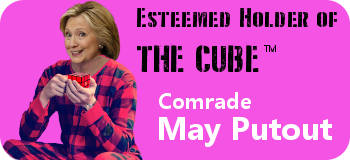 trashmouth

Al Qaeda's number two, Ayman al Zawahri also released a video commenting that he too was also was influenced by the Constitution. It's divine fate that allah has deemed that both of the greatest leaders in the history of the world gave their remarks, on the same day. However it was President Obama gave his own holy fatwa against tea party members and Republicans first.


Fraulein Frankenfeinstein

WHY HAVE THE WHITE PEOPLE BEEN HIDING EVIDENCE?? I am thinking Ho Chinny Man should have had bigger input so we would have a better document -- it was RACISM that shut him out!!!


Kelly Ivanovna/келя ивановна
Robin Williams has entered my brain and keeps shouting, "Follow the Ho Chi Minh Trail!"
It is true! Ho was fond of General Washington, too and that's why he repeated the crossing of the Delaware in tunnels on Tet!
Sure Ho was inspired by Thomas Jefferson! He was inspired by Jefferson to quote the Declaration of Independence at the beginning of the Vietnamese Declaration of Independence...or of Dependence On the State. He also quoted the French Declaration of Wanting to Cut Off Heads and Steal Jewelry. Quoting someone does not imply admiration. It implies you have a knack for understanding what your enemy will understand.