Superkommissar Maksim

(no need to parody the lyrics)
I'm a walking nightmare, an arsenal of doom
I kill conversation as I walk into the room
I'm a three line whip
I'm the sort of thing they ban
I'm a walking disaster
I'm a demolition man

Ivan the Stakhanovets

I dont know which scares me the most.


Huckleberry Commons Thyme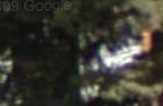 Here's an idea, just throwing it out there....
Any chance The Party could re-edukate Jeb Bush and have him run on Obama's Ticket To Next Tuesday as V.P. candidate? I think the pressure is getting to Biden and he's lost The Way.
http://www.newsmax.com/InsideCover/bide ... /id/392817

Grigori E.R.

That video looks like an aberration of Agent Smiths on the march. Scary stuff Comrade Tovarichi.

Great graphic Superkommissar Maksim. Here's the Sting version of Demolition Man:


Comrade V.P. Biden Banality has not lost his way. He just keeps praying he can say the right thing at the right time. He tries and we have to give him A for effort. It's the Party way.


Kelly Ivanovna/келя ивановна
I hope to Lenin this doesn't mean Dear Leader will meet the same fate as Grace.

If he does, though, it will be the evil Reich winger's fault because of their hate speech.


Ivan the Stakhanovets

Did not Dear Leader study economics and finance at Univeristy under Professor M.C. Hammer('n'sickle)? Budget results are similar, no?
We would confirm this if transcripts were available...