Opiate of the People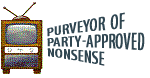 Speaking to an adoring crowd at a campaign stop in Shovel Ready, Ohio, President Obama today effectively rebutted claims by Romney partisans of a "big win" in Wednesday night's debate.
"You didn't win that", the president exclaimed to cheering supporters, "somebody else made that happen!"
"If you were successful, somebody along the line gave you some help. There was a great community organizer somewhere in your life. Somebody visited Hoover Dam instead of doing more debate prep. Somebody hired Jim Lerher as moderator. Somebody picked John Kerry as your opponent's debate coach. Somebody selected Denver as the debate site so that somebody else would get lightheaded in the high altitude. Somebody let you continue talking instead of calling in a drone strike on the studio. The point is, when we succeed, we succeed because of our individual initiative, but also because we do things together. There are some things, just like fighting fires and winning debates, we don't do on our own."
Campaign officials and jour0lists immediately stated that the president was misquoted and taken out of context even though no one, as of that moment, had even reported that he had been speaking.

Ivan the Stakhanovets

Comrade, do not forget the most effective rebuttal used by Dear Leader (PBUH) to great effectiveness in its effect rebutting the rethugglikkan challenger whose name shall not be mentioned...

"oh yeah, says you..."

It is for this very reason that his O-liness is the Chosen One.

Just wait till "Amerikka's National Treasure" Joe Biden uses that very line on Eddie Munster next Thursday...we'll see who will fold like a cheap card table.

FORWARD!


Kommissar Schweinhund

Unfortunately for our dear leader, in the aftermath of last night's performance, his beloved spouse has proposed new anti-fornication laws. This is an unexpected and potentially frustrating development.

Sugar Daddy Bear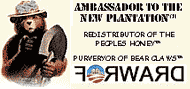 Dear Leader claims that was a different Mittens™ on that debate podium. He didn't recognize that Mittens because somehow he escaped the Current Truth that all progs believe, and have fantasized, who Mittens is. Therefore Dear Leader can't be held accountable for his performance debating the wrong Mittens..


Red Square

"Somebody else let me drone on instead of calling in a drone strike on the studio."

Yakov-Luvlas

---
As we all know, it was OUR GLORIOUS LEADER who did the winning in the debate! This Romney was truly shown for what he is! He is a trikkster, a slikk kapitalistik pig who shows and has no skruples! OUR GLORIOUS LEADER WAS HWON FOR THE HUMBLE PERSON AND MAN HE IS! TIRED? OF KAPTIALISTS DEMANDING THAT HE REMEMBER FIGURES, YES! DISTRAKTED? WITH THE LIES OF THIS ROMNEY RUNNING WILD, WHY SHOULD HE NOT BE TIRED? DETATCHED? YES, BEKAUSE THESE "DEBATES" ARE BENEATH OUR GLORIOUS LEADER! HE HAS NO TIME FOR THEM! THIS IS HIS VIKTORY!
---
ON TO THE NEW NOVEMBER REVOLUTION! OUR GLORIOUS LEADER, THE MIGHTY KOMRADE OBAMA WILL FINISH THIS ROMNEY IN THE NEXT DEBATES! OUR LEADER ONLY "PRETENDED" TO BE SLUGGISH, AND IF THERE WAS A "VIKTORY" FOR THIS ROMNEY, IT WAS ONLY BECAUSE OUR LEADER LET HIM THINK HE WON!
---
---
ON TO THE NEW NOVEMBER REVOLUTION! ON TO TRUE VIKTORY! OUR GLORIOUS LEADER SHALL DEFEAT ALL FOES!
---
---
I haven't heard a debate like that since Reagan drubbed Mondale in their second debate! Obama was shown to be the lazy jerk that he is. I really think he really does believe these debates to be beneath him, and 'twouldn't surprise me ine the least if he manufactured some crisis in order to avoid the next two. Go, Governor Romney, GO!!!
---