Opiate of the People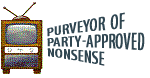 Sources within the White House today hinted the President Obama will unveil a surprise proposal on the economy in Tuesday night's State of the Union speech.
According to conventional wisdom, the President is expected to announce that he will once again be pivoting to jobs and the economy; however, insiders speaking on deep background say this is not the case.
"He's tired of pivoting", said one member of the president's inner circle. "He pivoted to jobs and the economy quite a lot in his first term and the balls of his feet are getting sore. I understand he's going to take a completely new approach, one that he hasn't tried before... I think he's going to
swivel
to jobs and the economy."
"Nonsense", said another source who believes the other sources are full of crap. "He just saw his podiatrist and the balls of his feet have never been better. Pivoting is what he does best! I don't think he even knows how to swivel."
The president came under some criticism in his first term due to the fact that unemployment rates and economic growth failed to improve much despite his repeated pivoting to them. Mr. Obama's defenders counter that this was due to the damage done to the economy by his predecessor, President Bush.
"President Obama's pivots haven't worked as well as we hoped because Bush
oscillated
to jobs and the economy!" one of Mr. Obama's top advisors claimed. "Policies of oscillation favor the rich whereas pivots help the middle class!"
"We will not go back to the failed policies of economic oscillation", a speechwriter acting as intermim Treasury Secretary stated. "We have confidence our ideas are working. Rest assured, as Mr. Obama said, if he cannot fix the economy by pivoting within 7 years, he will not run for another term. That's a promise."
But the source that the second source said was full of crap remains steadfast. "Pivoting is out. My money's on swivelling, although he could announce a twirl to jobs and the economy in an effort to reach out to the gay community. A hinge to jobs and the economy is a possibility because of his desire to increase manufacturing. Mrs. Obama told him not even to think about a pirouette."
The last word, as always, will be President Obama's.

ThePeoplesComrade

President seeks multicultural advice from whirling dervish on economic position. Piviots to jobs, again.

Captain Craptek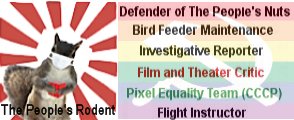 Comrades,
Speculation among insiders is that His Highness may very well return to his most effective (and enjoyable) problem solving technique, i.e. Zig-Zaging for the Children.

Bill G
Pivot or swivel, we can expect a snivel "It's Bush's fault!"


Ivan the Stakhanovets

I'm in for two beets and a shot of vodka...
I give Dear Leader four minutes and 37 seconds of self-glorifying speech (excluding wild applause time from the left) before a reference is made to the "previous administration" or any derivitave of Rethugglikkan bastardy...
So what do I watch tonight? The Biggest Loser, or that show where the fat people try to lose weight?
Dear Leader will win me many beets this night! I will of course share them, to each according to his needs...

hoodat

Is defeatest talk that great leader cannot svivvel. At Harvard vas known as svivvle hips.


PolPotLuckSupper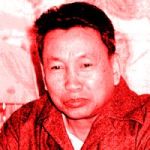 HaileyQ
Over time, many strange financial signs have been suggested by "experts" that read like they could be more accurate predictors in the Bizzaro World. Also called Htrae (Earth backwards), it is a cube-shaped planet populated by gonzo versions of Superman and other DC universe characters. Here are some indicators of economic health that most likely make total sense to Htrae economists. Get a payday loan to get by while the economy recovers.
Comrade, if one has no job how does one obtain payday loan? DearLeaderCare will be subsidized by confiscating collective property from those who won life's lottery and have gainful employment, but where can jobless payday loan be redistributed?